Subscribe here to the EATC newsletter
Our multinational command was created in 2010. Our successful and innovative business model in the domains of military air transport, air-to-air refuelling, and aeromedical evacuation is a showcase for pooling and sharing among European nations.
Today our seven member nations fully rely on us, relinquishing costly air transport solutions and sharing common ideas.
We at EATC are never resting on our laurels but are continuously aiming to become efficient and more effective, listening to the needs of our member nations and optimising our processes.
We are looking forward to the challenges that are ahead of us.
Watch the latest EATC videos:

Calendar 2018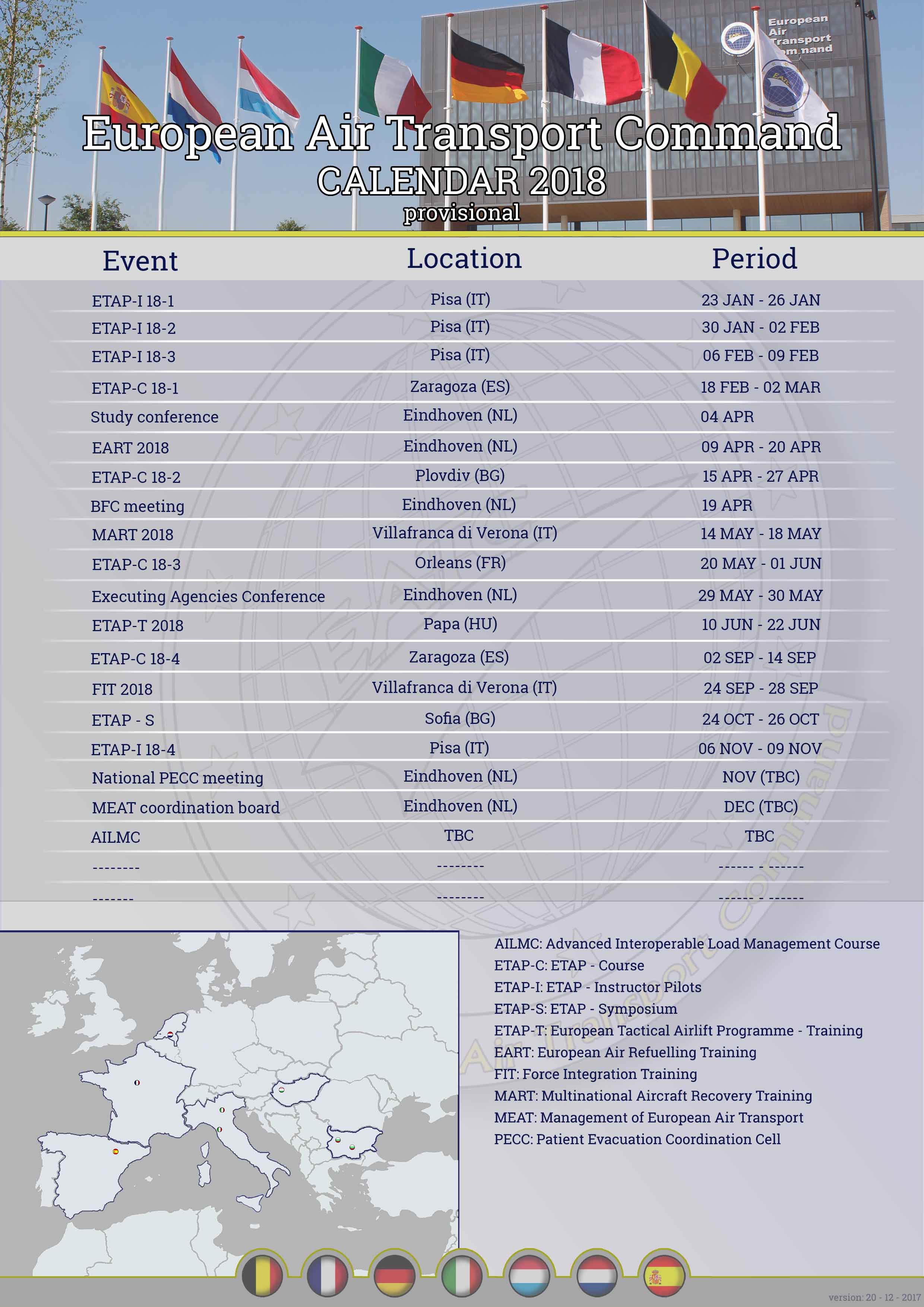 Fleet and bases