Welcome to EATC!
EATC is a unique multinational command of seven nations with a diverse portfolio of more than 150 assets located on 13 national airbases. It delivers air mobility solutions in the domain air transport, air-to- air refuelling and aeromedical evacuation.
Since 2010, nearly 110.000 missions on behalf of our member nations have been executed world wide, 24/7/365.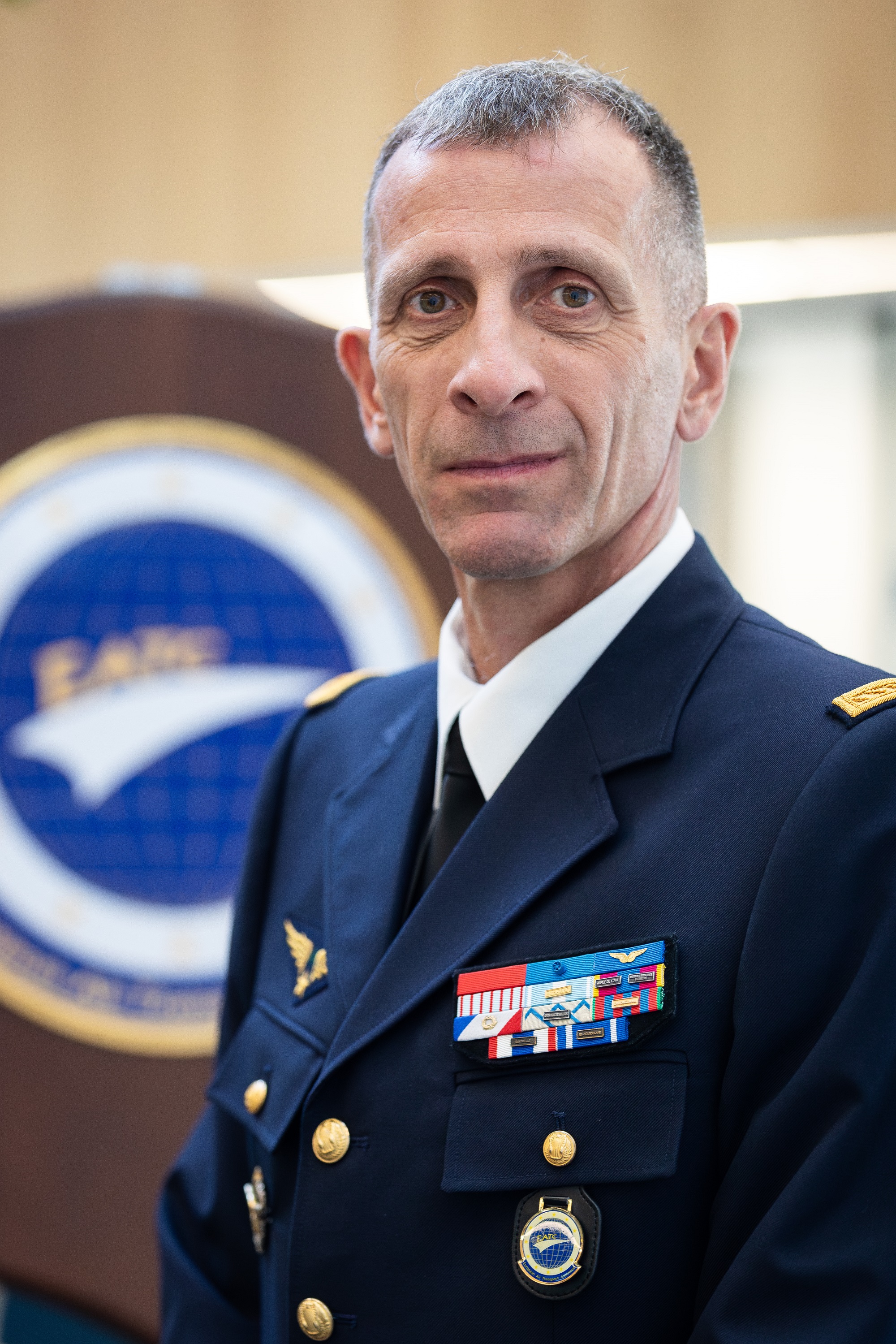 EATC also looks beyond operations and works on smarter solutions to pool and share, harmonises processes and facilitates interoperability. In the spotlight for 2024: multinational air-to-air refuelling and cross-activities' training opportunities in the framework of the world wide "Pacific Skies 2024" deployment. Stay tuned to hear more about the A400M Lighthouse Project and its cross-activities, as well as EART and air-to air refuelling.
I firmly believe that pooling and sharing of capabilities, as well as the flexibility offered by cross-maintenance and the possibility to exchange human resources is paramount to run successful operations. It will be even more in the future. In this respect, EATC is an effective and efficient tool when used to its full capability as a multinational headquarters, planning the fleet from the multinational perspective to support all member nations.


Major-General Franck Mollard
Commander EATC

Watch the latest EATC videos: