In 2020 EATC celebrated 10 years of multinational air mobility, success and excellence.
Our commitment is to provide excellent support to the benefit of our seven member nations and for Europe, wherever and whenever. EATC is a worldwide unique command, pooling & sharing assets, developing common regulations and processes to ensure interoperability and standardisation.
Our achievement paid off thanks to our 215 experts and their dedication to our mission, our continuously improved operational effectiveness and our constant striving for comprehensive interoperability.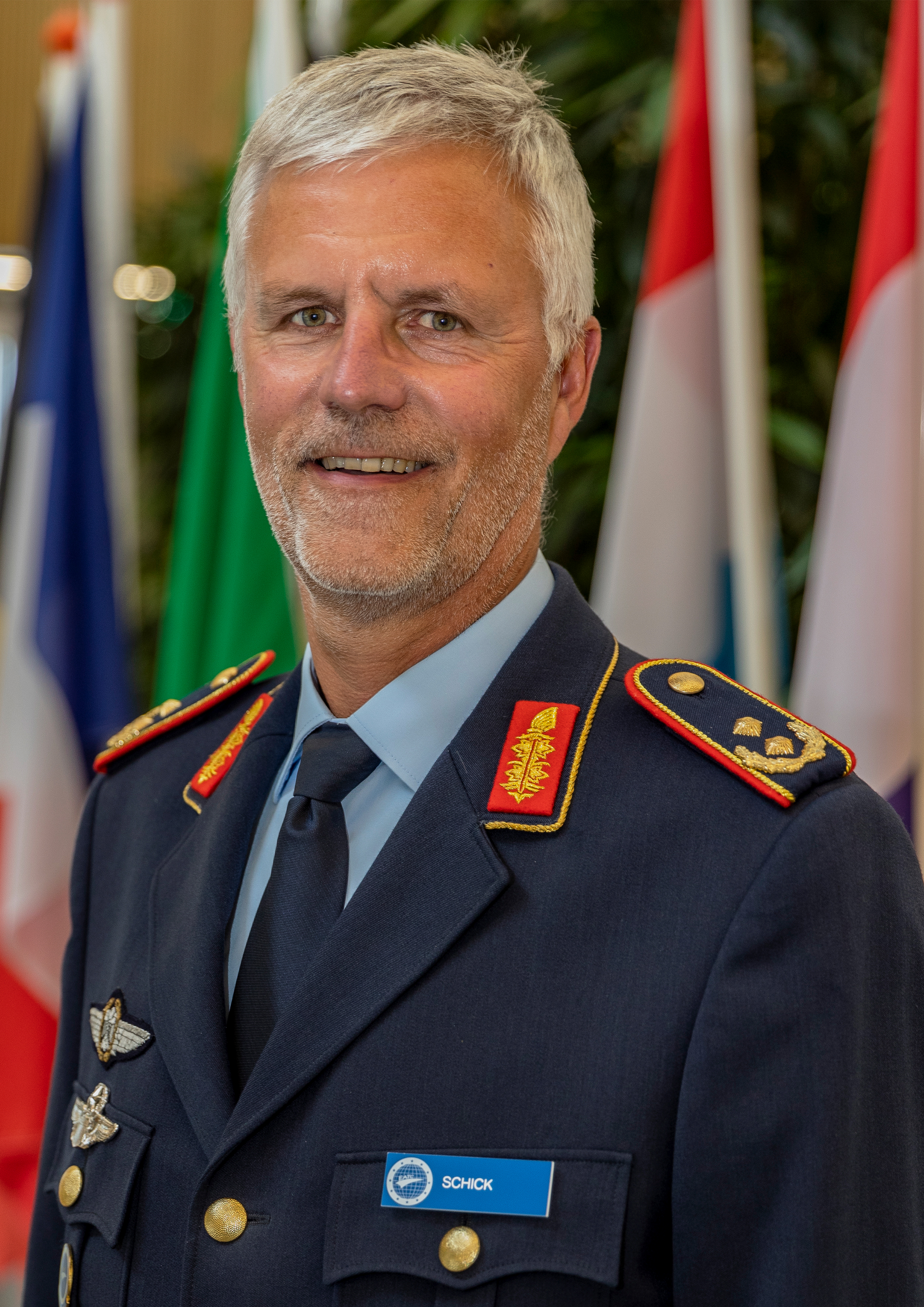 The next decade will bring new exciting opportunities with, among others, the multinational A330M MRTT unit to be fully operational, the integrated Belgium-Luxembourg A400M unit to pioneer multinational cooperation, and the binational French-German C130J unit to take shape. These assets will be under EATC's operational control. They underpin EATC's role as the major air mobility force provider in Europe with large and flexible operational options for air transport, medical evacuation and air-to-air refuelling.

Major General Andreas Schick
Commander EATC

Watch the latest EATC videos:

EATC Milestones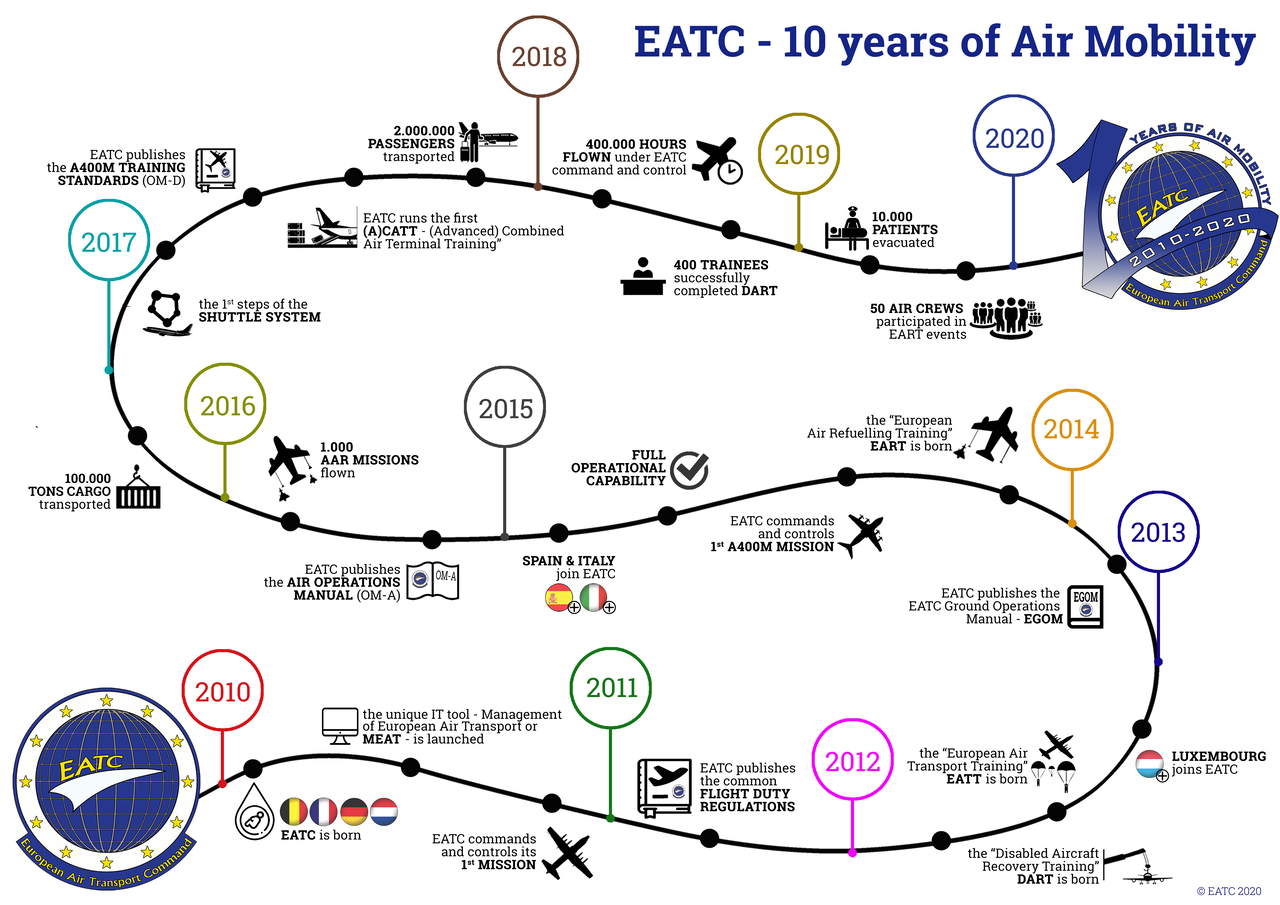 1 Year in the Fight Against COVID-19 Milestones
EATC COVID19