Throughout the year, EATC leads major European trainings and courses in the domains of air transport, air-to-air refuelling, maintenance, "Combined Air Terminal Operations", etc...
The Training & Exercises branch organises these events implementing the expertise of the Employment branch, as well as the Technical & Logistical branch. Together they offer highly professional trainings such as the European Air Refuelling Training (EART), Disabled Aircraft Recovery Training (DART) or Combined Air Terminal Operations courses (CATO) (Combined Air Terminal Training (CATT) and Advanced Combined Air Terminal Training (ACATT). Moreover, they provide an E-learning tool to support the trainings.

The three branches work in close cooperation with EATC's member nations, third nations, the European Defence Agency or the European Tactical Airlift Centre (ETAC). EATC also supports the European Tactical Airlift Programme (ETAP).


Through multinational training, common EATC standards and procedures are promoted across Europe.


Through interoperability and common procedures, tomorrow our nations will be more efficient in operations.



Through this efficient approach, our nations may relinquish costly air mobility solutions.

EATC launched its E-learning platform in 2016. With this innovative learning instrument, EATC moved from the academic courses to a cost-effective and flexible learning tool offering a permanent improved performance and highly professional interactive courses. Moreover, a permanent access to harmonized tactics, procedures and techniques is guaranteed.
The platform currently focuses on courses for air crews, but will in a second step also offer E-learning tools to aeromedical experts, paratroopers, maintenance personnel and others. It is a prerequisite to complete the E-learning phase prior to attending a training or a course. The E-learning guarantees that the participants know the common procedures to apply and can thus profit to a maximum from their practical training.
Disabled Aircraft Recovery Training – DART
DART* is a multinational training in the domain of aircraft recovery, organized by EATC and hosted by a nation. DART has been organized since 2012 and takes place on a yearly basis. The training is open to all EATC member nations and, upon invitation, to other interested nations.
The overall objective of DART is to allow crews to stay sufficiently trained in the area of aircraft recovery, to familiarise less experienced crews with air recovery skills pooling and sharing equipment. Every year the participants train in different scenarios recovering decommissioned airplanes and helicopters. The scenario changes yearly according to the hosting nation's availability.
EATC also put into place a certification process for DART trainings.
DART is a unique opportunity for partners to build awareness in the area of air recovery and to exchange expertise in this area.

Read more about DART 2019!
(*) In 2019 the aircraft recovery training changed its name. The former name MART was changed into DART.

European Air Refuelling Training – EART
The EART training was introduced by EATC in 2014 following EDA's air-to-air-refuelling initiative. Lessons learned from the past showed that for a smooth multinational operation, nations need to train together in advance.
EART is currently organised on a yearly basis. It is a dedicated multinational training concept in the air-to-air-refuelling for European nations. Upon invitation other nations may also participate. As from 2014, it is hosted by the Netherlands at Eindhoven Air Base.
The aim of EART is to train tanker crews, planners, taskers and engineers, including maintenance personnel, in air-to-air refuelling operations. Thanks to the effective pooling with the Dutch Frisian Flag fighter exercise, EART offers a unique opportunity to the nations to train their tanker and fighter crews in planning and executing missions within a realistic and multinational framework. The crews increase their know-how in complex multinational scenarios and exchange information and procedures among tanker and fighter crews. Moreover EART facilitates the certification processes between tankers and receiver aircraft.
Whereas objectives focused in the past on a yearly cross "combat ready" training for tankers and fighters, the future will be oriented towards the certification process for participants.
EART has become an embedded rendez-vous for the air-to-air-refuelling community. It is a successful example of pooling and sharing military air capabilities.
3 things about EART you always wanted to know!

Combined Air Terminal Operations (CATO) courses

In the field of CATO, EATC organises two major courses:
the Advanced Combined Air Terminal Training (ACATT);
the Combined Air Terminal Training (CATT)
EATC took over the lead of these two courses from the European Air Group (EAG) in 2016. They are organized by EATC on a yearly basis thus increasing the range of EATC's cross-national training and exercise platform. Both events are open to all EATC and EAG member nations, as well as to any other interested nations.
Advanced Combined Air Terminal Training (ACATT)


The ACATT aims at training handlers in a multinational framework, strengthening existing skills and improving interoperability within the nations.
It offers both academics and on the job-training covering the whole scale of handling operations, including training in special procedures such as engine running on loads / off loads and winching.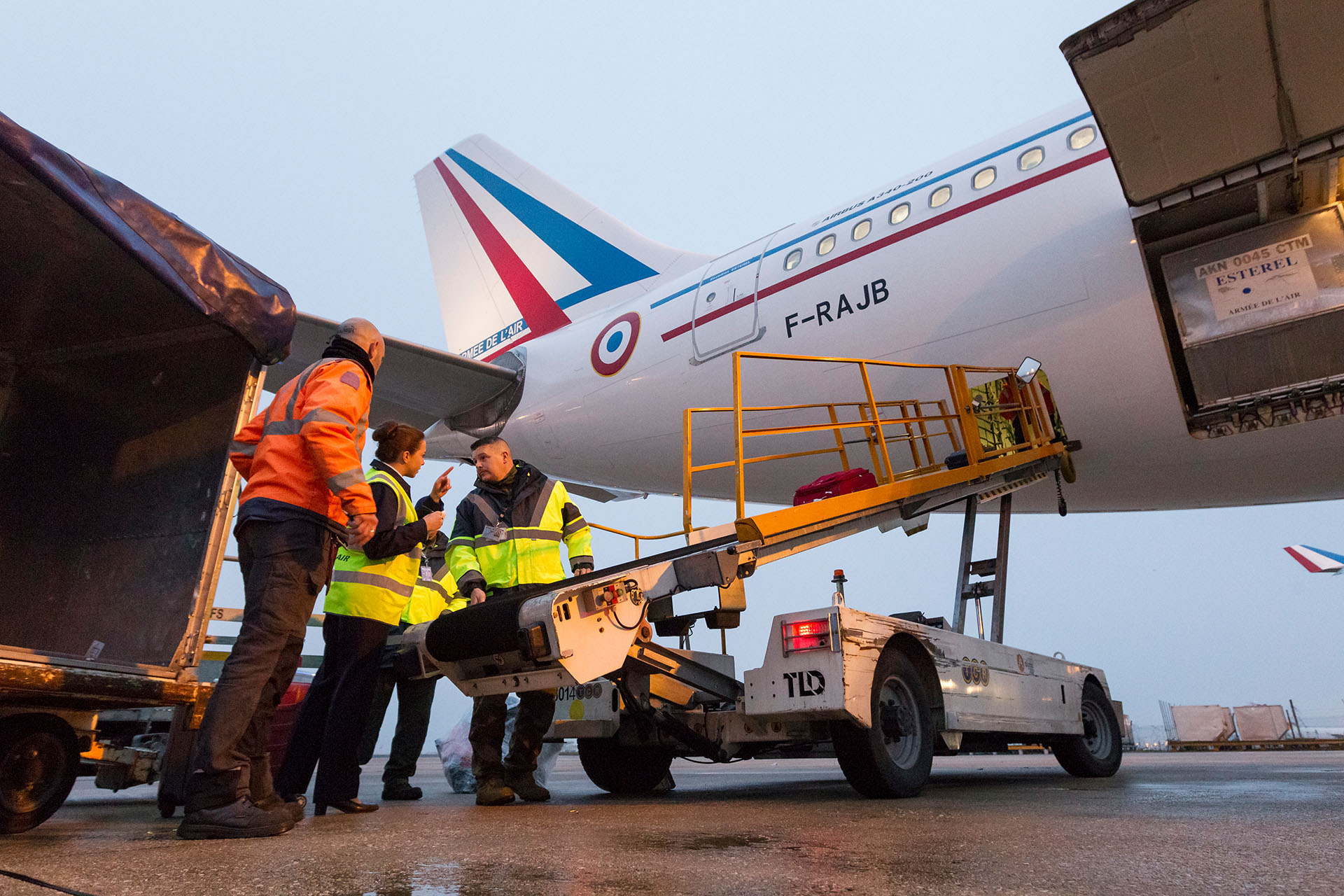 Combined Air Terminal Training (CATT)
The CATT is a basic interoperable training for junior air movements personnel. It aims at providing junior ground handlers with the skills and knowledge necessary to integrate successfully into a multinational environment. It is organized on a yearly basis and usually hosted by EATC member nations.
With this new activity, EATC increases officially the range of its cross-national trainings and exercises platform and reinforces its role as a center of expertise for air mobility.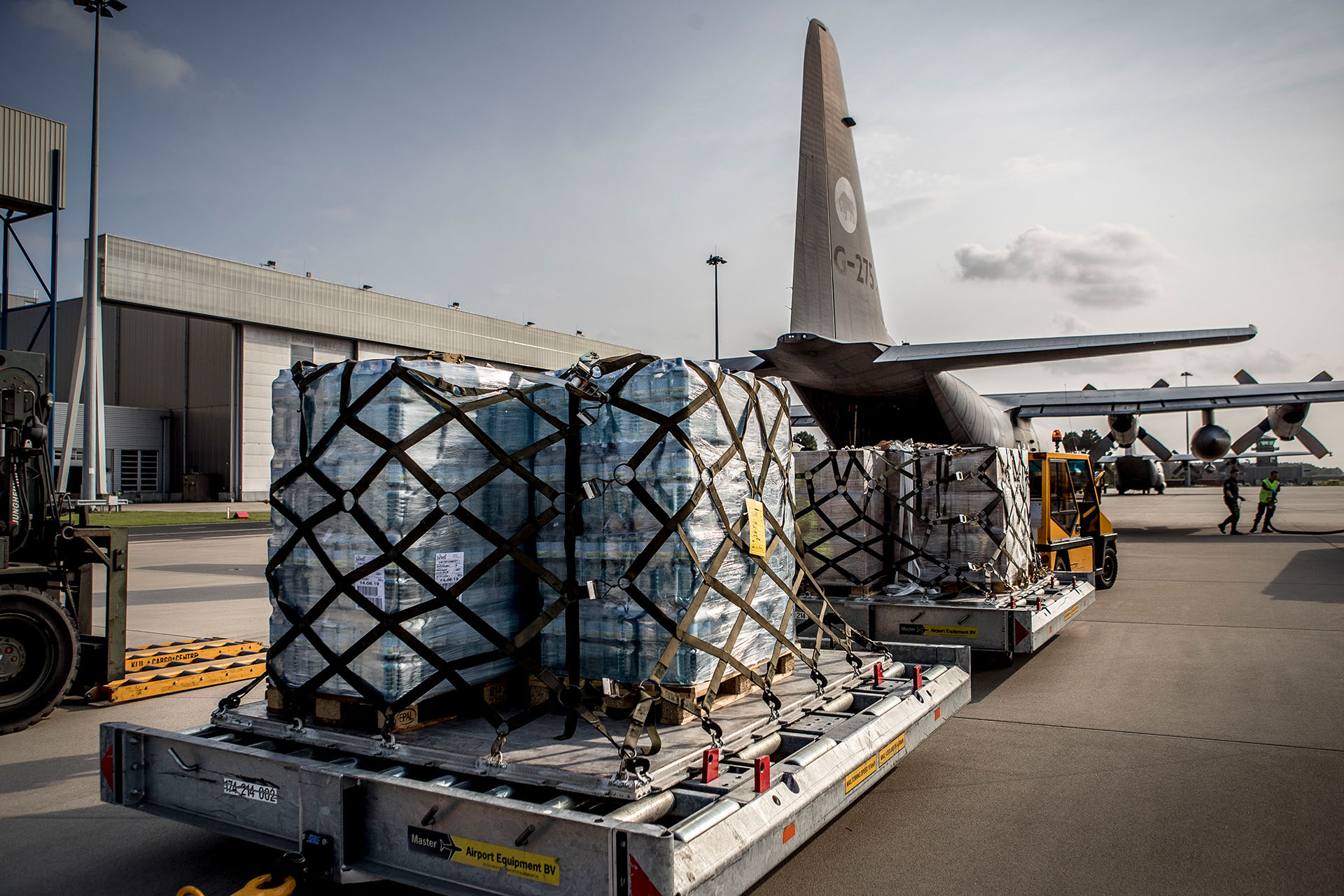 European Tactical Airlift Programme - ETAP

The ETAP programme comprises airlift trainings (ETAP-T), tactical training courses for crew members (ETAP-C) and courses for instructor pilots (ETAP-I). Moreover, a yearly symposium discusses the common European procedures and facilitates the exchange of experience between the different nations (ETAP-S). For more information on the dates of the different events, please check our calendar.
The ETAP programme is executed by a permanent multinational training centre: the European Tactical Airlift Centre (ETAC) located in Zaragoza, Spain. All seven EATC member nations are members of ETAC. Both institutions work closely together in order to offer efficient and tailored airlift training in Europe, and to increase the interoperability among all partners.
EATC supports ETAP with supplementary personnel during the trainings and courses and by providing and managing the platform Standardisation Board (StdB), which advises about the ETAP Techniques, Tactics and Procedures (ETTP) and Training objectives.
These ETTP are a normative document, the syllabi of the ETAP-Cs and ETAP-Is are based on.
EATC is furthermore responsible for certifying the courses and supervising the consistency of airlift training.

The ETAP trainings and courses are open to the 13 ETAP nations (Belgium, Bulgaria, Czech Republic, Germany, Spain, France, Italy, Luxembourg, the Netherlands, Portugal, Norway, Austria and Roumania) and, upon approval, to other nations.