The A310 will be decommissioned in the coming days. On 15 June 2022, during an official event, the German Air Force formally bid farewell to the last A310 registered as 10+25. Since 1996, this particular aircraft, named "Hermann Köhl" after a German aerospace pioneer of the late 19th and early 20th century, served in the various missions from VIP over air transport and aeromedical evacuation flights to air-to-air refuelling flights at home and in operations abroad.
Colonel Wolfgang Schad, German Senior Representative and Deputy Head Functional Division, stressed that "This was not only a farewell for the German Air Force, but also for EATC. The A310 flew more than 3.800 missions under EATC's authority. So, we all say good-bye to an outstanding multi-role aircraft."
He added "I had the privilege to watch the final fly-by and landing, as well as the "retirement" ceremony in Cologne, still home of the Special Air Mission Wing. I am proud of the excellent services all the A310 assets and the men and women of the German Air Force offered to EATC and to the EATC nations. The A310 will be replaced by state-of-the-art aircraft, the A400M and the A330MRTT."
On Monday, 13 June 2022, the A310 flew the last mission under EATC's operational authority. On board, OF-2 Julian, proud member of the crew and staff officer at EATC's Mission Control Center. The A310 era ended with this essential aeromedical evacuation mission, flying wounded Ukrainian patients from Poland to Germany. For more information, please read here.
Thank you and goodbye, A310! "Many happy landings" with your new employer in Canada!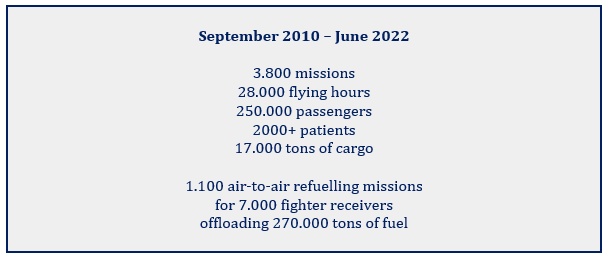 Photo n.1 and 2 of the gallery: courtesy of MG Andreas Schick, EATC Commander, personal archive.
In 2009, the Commander EATC, MG Schick, deployed the German Eurofighters to Bangalore (India) and was air refuelled by the A310MRTT.

Photo n.3, 4 and 5 of the gallery: courtesy of Col. Wolfgang Schad.
On 15 June 2022 Col. Schad and Capt. Julian participated at the official A310 farewell ceremony.