Combined Air Terminal Operations (CATO)

Ground operations, such as maintenance and Combined Air Terminal Operations (CATO), are key in this multinational air transport event not only in support of air activities but also to guarantee an effective and successful training.
CATO is dealing with handling, passengers manifests and loading that is coordinated with the loadmaster. The personnel works in close cooperation with paratroopers, loadmasters and Portuguese CATO, for which they mainly perfomed all para loads activites, especially cargo drop (cargo delivery system, pallet delivery system and bundles). All those players – para, maintenance operations centre (MOC), CATO and the loadmaster – meet during the coordination phase to prepare the loading schedule. With the Portuguese allowing the other nations to use Portuguese forklifts after a familiarization phase, all conditions are gathered to work in a real-life international CATO.
Besides the daily activity, academic courses and practice are also provided. Indeed, in parallel to the CATO activities led by Portugal with a multinational team, EATT 2016 is delivering a CATO training with academic courses alongside aircraft presentations and visits linked to all handling activities (PAX and cargo handling, vehicule preparation, etc.). This year, 12 trainees from the United Kingdom, Germany, Lithuania and Portugal are attending the practical training, with the added-value of exchange of knowledge and experience made possible thanks to the participants' level.
Furthermore, both maintenance and CATO are areas where EATT is used as test bed for developing common rules and regulations. To that extent, EATT 16 is the opportunity to introduce and use EGOM forms (EATC Ground Operations Manual) developped in EATC, such as manifests for PAX or cargo.
Through a multinational CATO, EATT 2016 once more illustrates a successful international cooperation and enhanced interoperability in the ground operations and support services areas.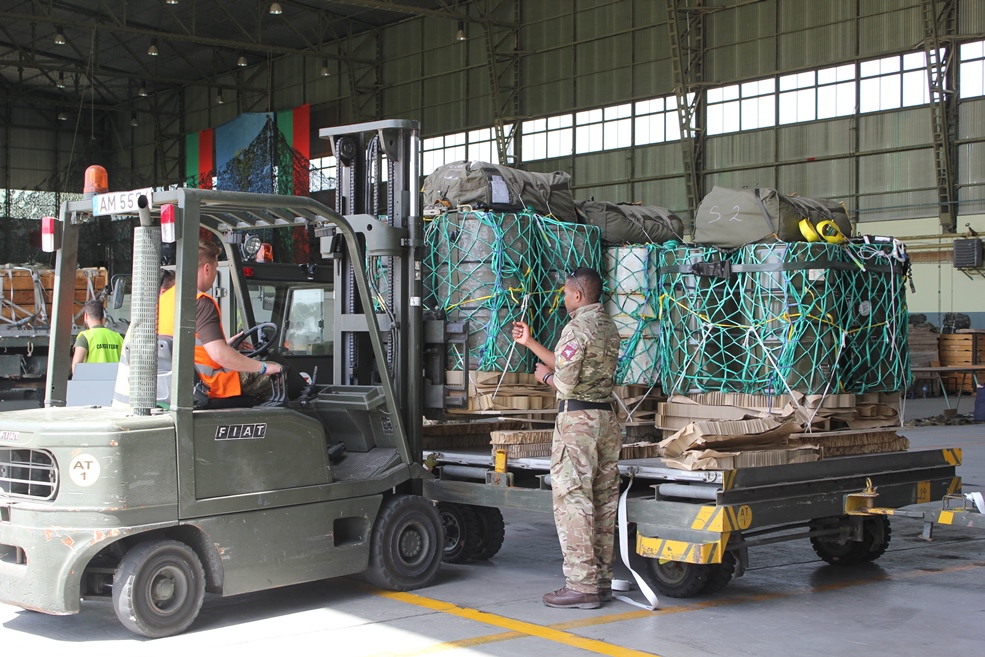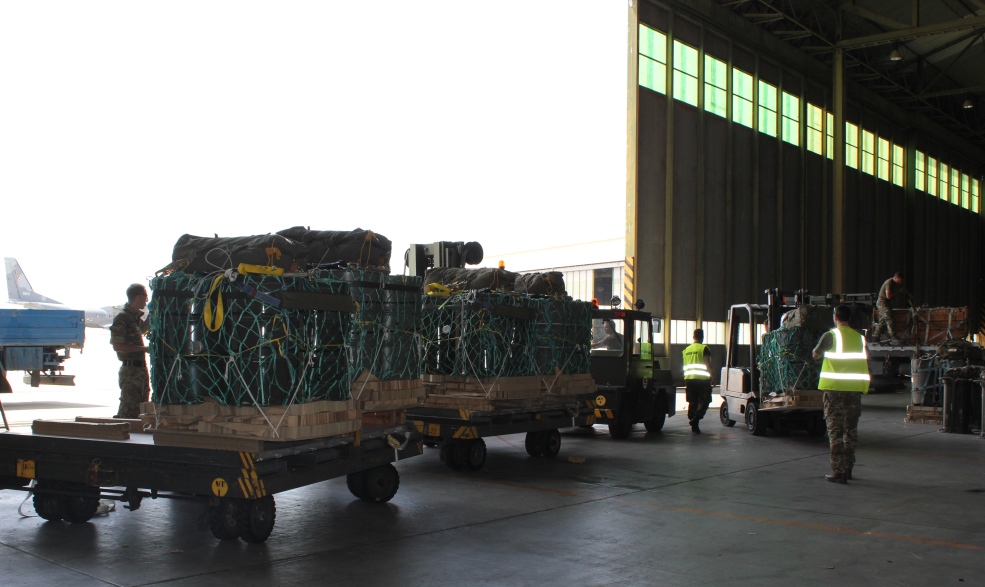 Pallets are being prepared by UK riggers to be dropped from a UK C-130 but loaded by international CATO in the plane (cargo delivery system- CDS).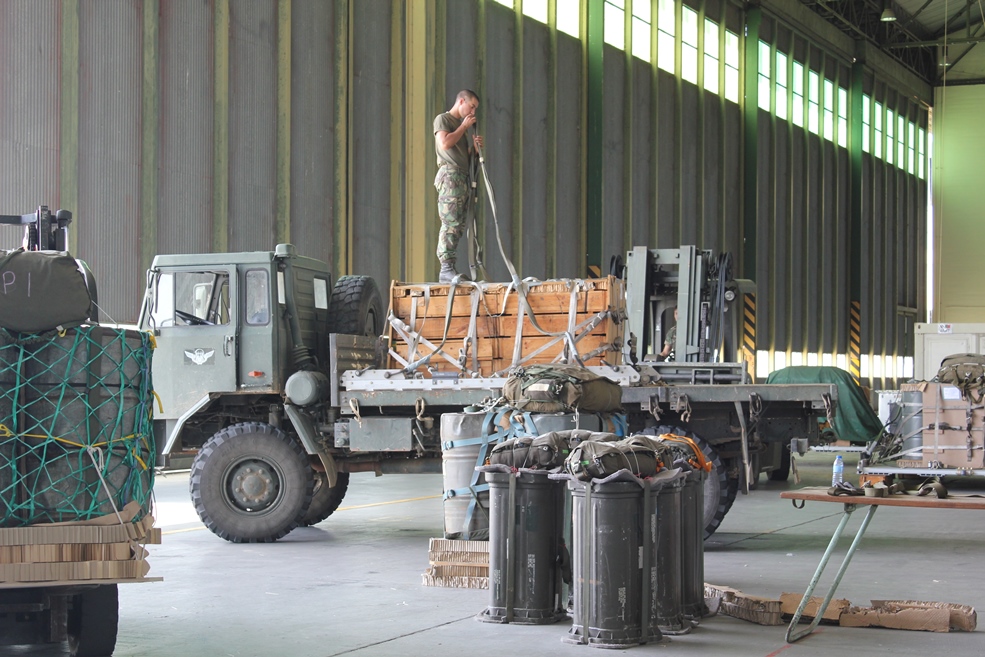 Pallet delivery system (PDS) recovered by Portuguese army after dropping.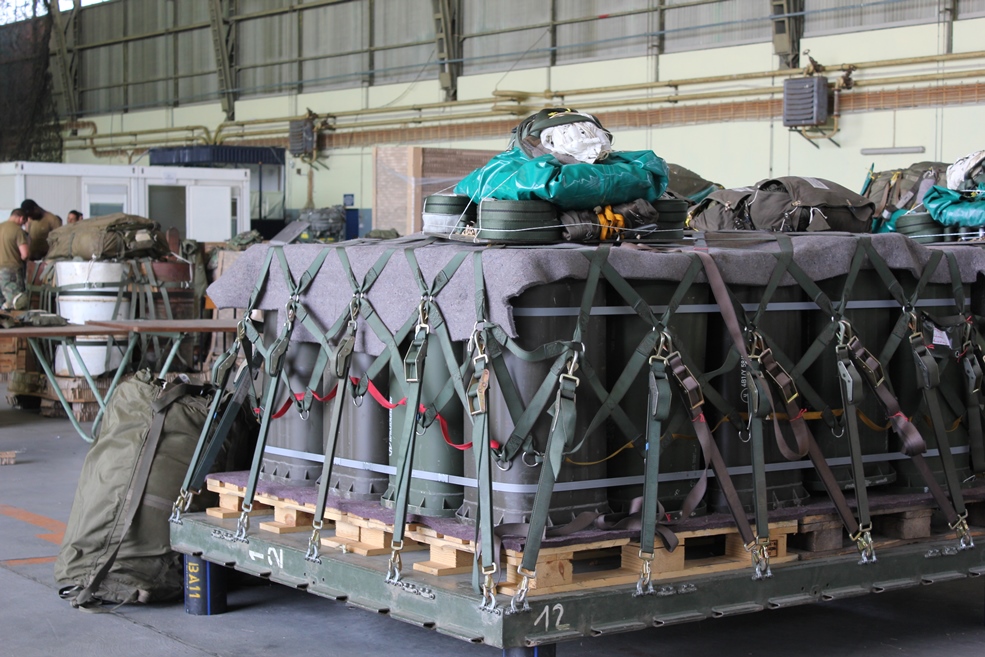 German pallet delivery system (PDS) ready for loading.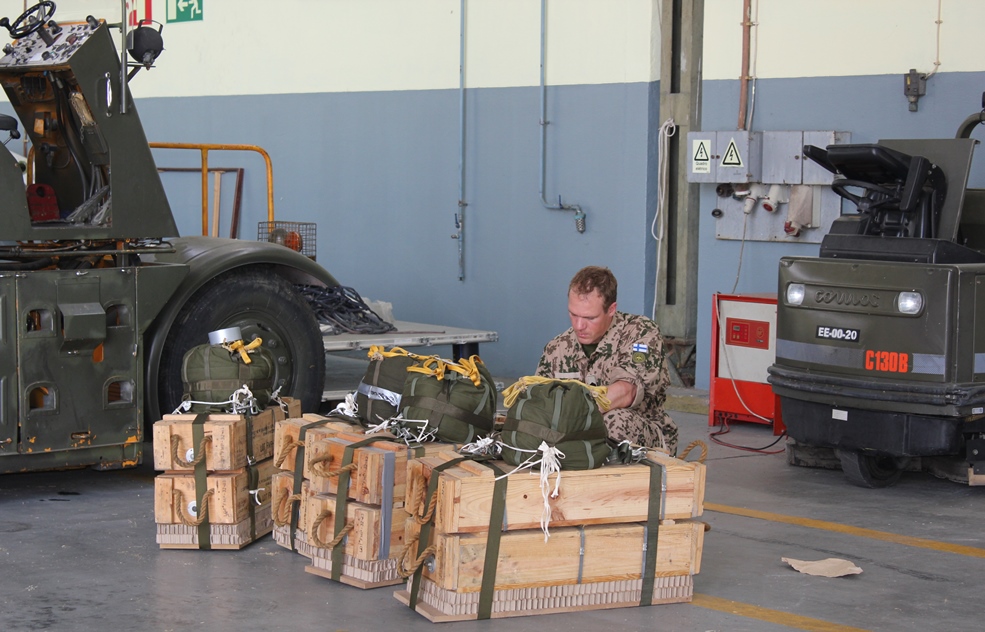 Finnish bundles controlled by Finnish rigger before loading by CATO.
Pictures: EATC