From Aircraft Battle Damage Repair to A400M Configuration Management – and from the A400M Air Crew Training Concept to Cross Parachuting… EATC always understood itself as a reference in air transport (AT) matters. So with the change of command as a fitting due date, it became time to do a midterm inventory within the functional domain, lightening the question, in which fields of interests EATC is leading studies to benefit EATC Participating Nations.
Based on the EATC Study Plan for 2014 (issued in March 2014) EATC provided therefore PN with a midterm update on what was achieved since then and what will be the way ahead until the PN have the chance for a discussion about all the topics again in December: at the 2014 EATC Study Conference.

EATC work in relation to interoperability studies is in the mean time being evaluated - focusing on efforts and outcomes, but at the same time aiming to receive a better picture on feasibility, interest and benefit of the chosen interoperability efforts. Overall intent of the studies remains the optimization of effectiveness and efficiency within AT-matters.
Words: Norbert Thomas
Pictures: SIRPA Air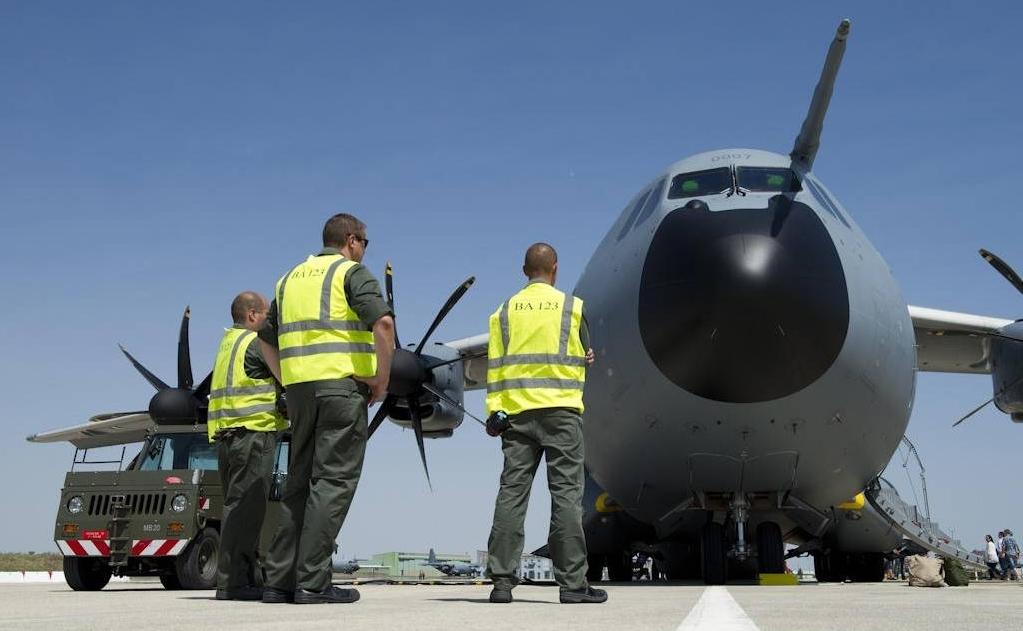 Not few A400M studies focus on the A400M