Since July last 2014, Spain is member of the EATC - although its fleet operated yet on national assets.
This has now changed, because since 09 March 2015 the sixth EATC nations transferred 25 Air Transport assets via Transfer of Authority (ToA) to EATC OPCON (Operational Control).

The first Spanish aircraft to fly on EATC OPCON was a Lockheed C-130H "Hercules" from Air Transport Wing 31, stationed in Zaragoza. It departed this morning from Torrejon Airbase (near Madrid) via Algeria to Libreville.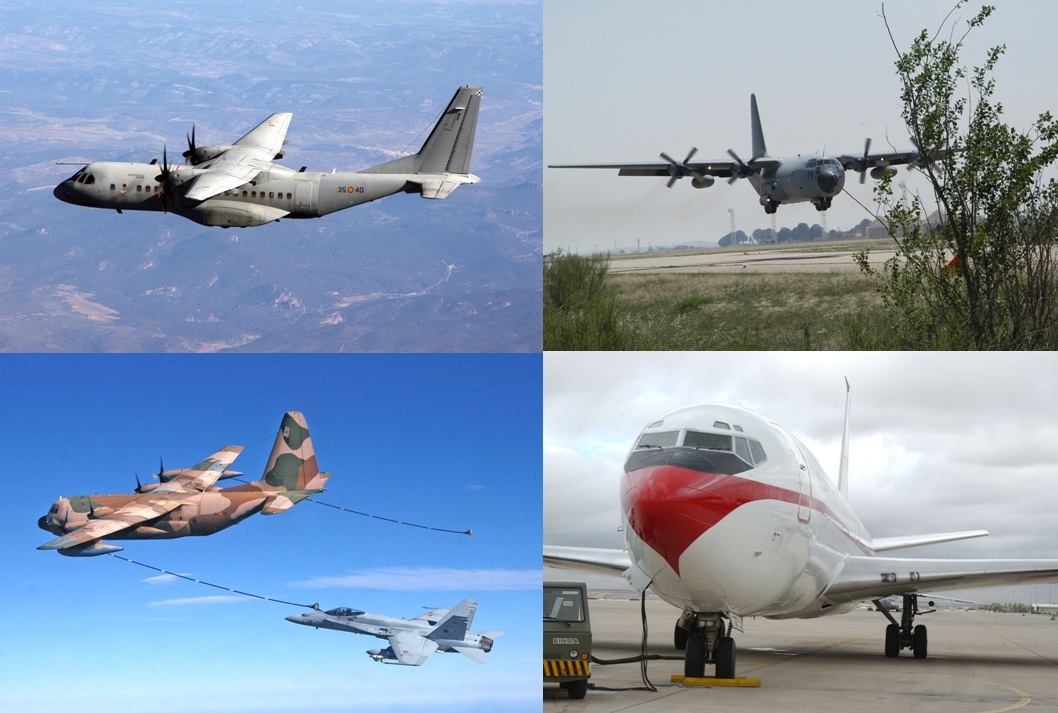 The consequences of the Spanish ToA
The accession of Spain comprises a bigger fleet for the EATC nations and more types of aircraft. This entails more Air Transport Requests and therefore more cross-national possibilities. Besides this, Spain's geographical situation and its regular routes provide interesting synergy opportunities to make the EATC's Pooling and Sharing initiative more effective. In numbers this means 25 additional aircraft for EATC use, three extra Airbases and 30 EATC positions to be filled by Spain within EATC.
In total, the EATC assigned air fleet now consists of 189 aircraft.

By the use of the below links, find some overview of the newly assigned Spanish aircraft types as well as their Airbase locations.
New EATC assigned Spanish aircraft:

- Lockheed C-130H and KC-130H
Spanish Airbases
- Air Transport Wing 35, Getafe
- Air Transport Wing 31, Zaragoza