Meeting people at Le Bourget, who know the A400M best...

The Paris Air Show is the biggest exhibition of its kind. Thousands of aviation experts are willing to share their knowledge with the audience. With regard to the upcoming handover from of the Airbus A400M, we asked some specialists at Le Bourget who work on the spot with the new transport aircraft...
"My name is Thierry F., I'm captain of the French Air Force and in charge of the logistical training for the A400M. We are ready to introduce the aircraft in the multinational entry into service team (MEST) at Orleans Air Base.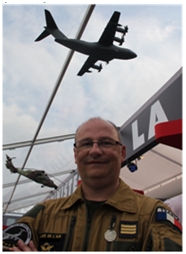 With this aircraft the French air transport command and the EATC are going to join the 21st century."
"I am Captain Alexandre J. and I belong to the A400M flight crew. My job here is to show that the French Air Force is fully ready
to introduce the aircraft into service - as the first crews have already been trained and got their qualification on this remarkable aircraft.
We are looking forward to receiving our first A400M soon in order to operate it under the command of the French Air Force. The EATC will fly its first assets with the "Atlas" under a French flag."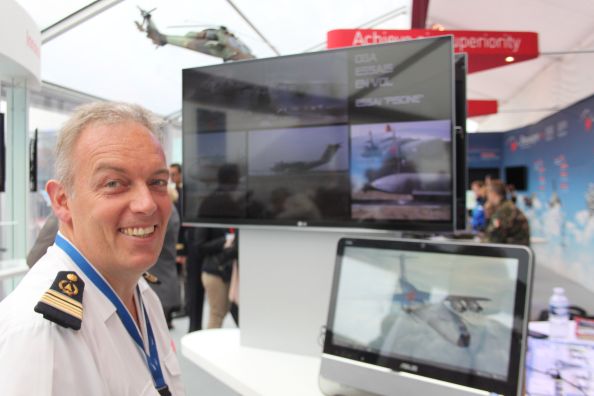 "My name is Ionel P., engineer working at the DGA (procurement agency for the French MoD).
I am in charge of the engine support and preparing the aircraft for a proper entry into service.
We do our best to meet the Air Forces' needs for their operational purposes.
Information sharing and anticipation are very important to succeed in this way."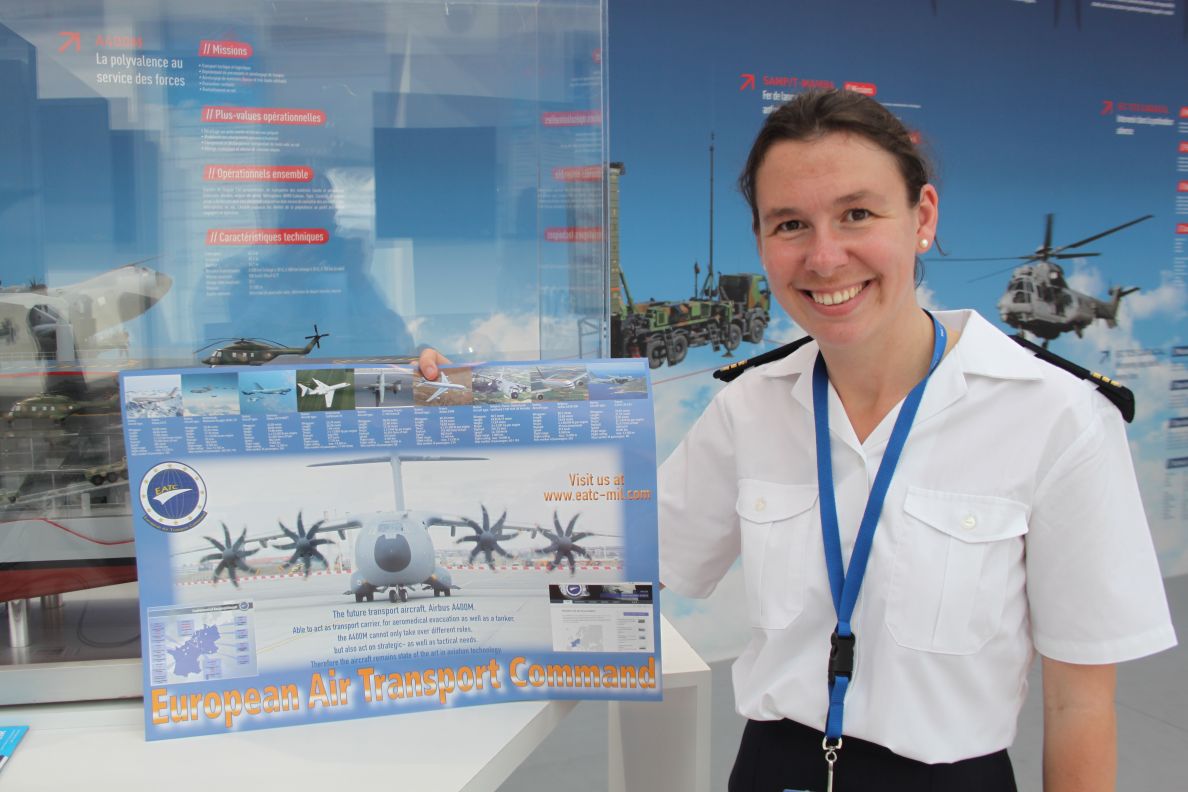 "My name is Marie-Line F., working as an engineer at DGA.
I am involved in the certification and qualification activities for cargo handling systems and cabin safety. We are now mobilized to prepare for the arrival of the first aircraft very soon within the French Air Force. This aircraft will provide improved capacities for transport and aerial deliveries and will cover our needs for the future challenges."
"My name is Marie M., A400M programme manager at DGA.
I am in charge of managing the programme for the French Air Force. Currently we are preparing the first deliveries. DGA is involved in different steps of the project from development testing to certification, performance assessment and aircraft acceptance. More than 70 experts and management specialists are involved to deliver the capabilities that the Air Force is expecting.
We believe the transport and tactical features of this aircraft will make it very successful."