Spain is now officially the sixth member state of the EATC. It was up to the Spanish Air Chief, General del Aire Javier García Arnaiz, to subscribe the official document within the MATraC meeting at Eindhoven Air Base. The Multinational Air Transport Committee represents all EATC Participating Nation's Air Chiefs, welcoming officially the new participant Spain right before the EATCs Change of Command ceremony, where the EATC command went over from French Major General Pascal Valentin to German Major General Christian Badia.

Six nations - one command
Spains accession will enhance EATCs assigned fleet especially with tactical AT-aircraft and air-to-air refuelling (AAR) capabilities. The same time Spain gets access to more than a dozen aircraft types of the other EATC Participating Nations. More than this, Spain now officially incorporates the EATC as additional Air Transport Command, becoming part of the Spanish chain of command – although this new command is abroad.
184 posts count for the EATC currently, while it grew up from about 170 posts while achieving Final Operational Capability (FOC) last year. The increase is because of Spains accession to the EATC – while the same time the amount of other nation's posts decreased to allow Spain manning 30 posts within EATC premises.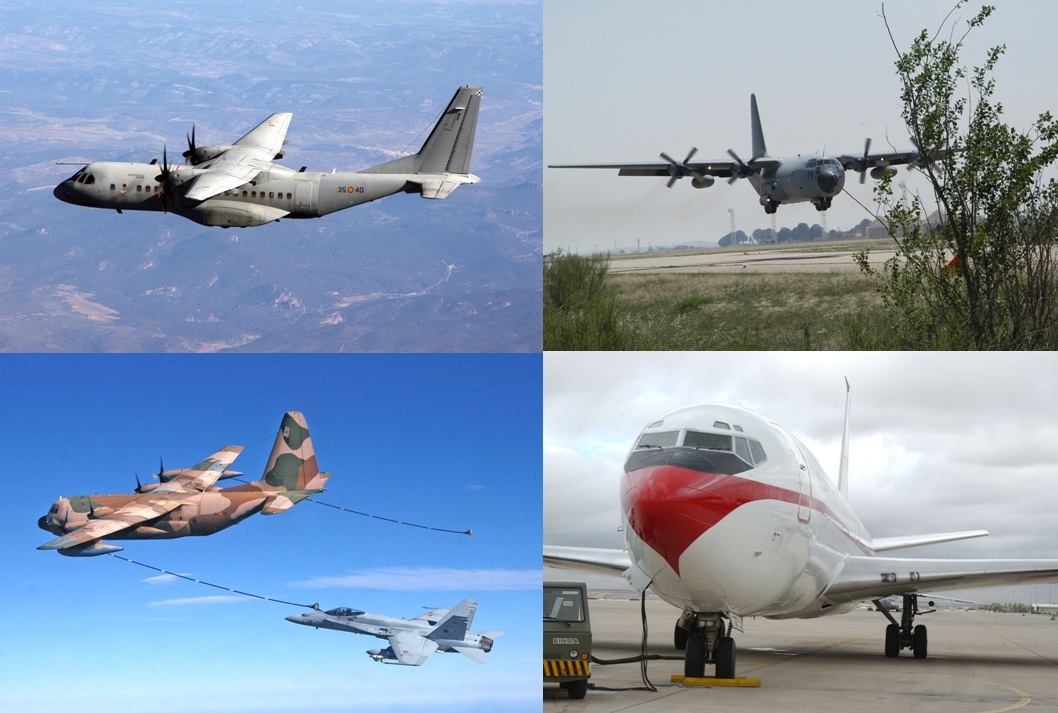 Spanish assets to join EATC assigned fleet

Transfer of Authority in sight
Now it is up to Spain to introduce EATCs workflow into its own national home bases, from where - so far national acting - Spanish aircraft will soon take over multinational EATC prepared missions. This will take some effort: e.g. will all future air transport planning now be settled around EATCs MEAT software, which allows EATC to monitor any important aircraft figures within the national Spanish home bases – but essential to have an immediate access to information about aircraft and crews available. EATC and the Spanish Air Force appointed the transfer of authority over the additional Spanish aircraft latest by the end of this year, giving Spanish comrades enough time to cope with the EATC procedures. The Spanish enhancement contains aircraft of
a.) the 31st Wing in Zaragoza, comprising seven C-130 Hercules (Tactical Air Transport) and 5 KC-130 Hercules (Tanker),
b.) the 35th Wing in Getafe with its 13 CASA C-295 (Tactical Air Transport) and
c.) the 47th Group at Torrejon by using its three Boeing 707 (Tanker, Strategic Air Transport).
This new development foreseen, one can easy see that - with the Transfer of Authority (ToA) of the Spanish aircraft by the end of this year - the EATC reshapes the military air transport world in Europe: its assigned national airbases operate from the Baltic Sea in the North and touch Africa in its South - nearly 180 aircraft to mirror a remarkable fleet.

Air Chiefs at the ceremony (from the left: General Van de Voorde (BEL), General Arnaiz (ESP), General Müllner (DEU), General Soullet (FRA)
Words: Norbert Thomas
Pictures: EATC Public Affairs Office, Spanish Air Force