French C-135 refuelling American and Spanish fighters during EART 2015

The European Air-to-air Refuelling Training (EART) 2015 is conducted at Eindhoven Air Base, on the one hand in support of multinational fighter exercise Frisian Flag hosted at Leeuwarden Air Base, the Netherlands, and on the other hand to develop a collective training to reach a European common standardization of air-to-air refuelling. During two weeks the Dutch, French, German and Italian tankers will perform day and night missions according to different scenarii including unforeseen events.

The day of EART crews usually starts the same way: at 0630 local time with a mass brief that includes the meteorological conditions and weather forecast of the flying areas of the day, a presentation from an Air Traffic Controller (ATC), an Intel briefing and an OPS Tasking briefing. An overview of the scenario of the day is also given, along with updates and a feedback on the flights of the day before.
On 14 April 2015, second day of EART 2015, the French tanker took off from Eindhoven Air Base around 0900 local time for a three-hour mission over the cloudy northern skies to perform air-to-air refuelling of fighters involved in Frisian Flag.
French tankers from the Escadre aérienne de ravitaillement et de transport stratégique (EARTS) "Bretagne", belonging to the 31st Air group, are equipped with multipoint refuelling system (MPRS) – boom as well as hose and drogue, which allow them to supply almost all kinds of fighter aircraft. The mission conducted that day was a good example as the French C-135FR supplied two American F-15 fighters (boom configuration) and shortly after four Spanish F-18 fighters (drogue configuration).

French tankers are force multipliers: beside their role within the French nuclear fleet, they are often used for strategic air transport of personnel and cargo as well as strategic collective MEDEVAC. Furthermore they execute air-to-air refuelling for combat aircraft, French and NATO AWACS, naval aviation aircraft, and all foreign Air Forces' aircraft in the framework of defense agreements and technical arrangements (e.g ATARES). Those additional missions, mainly conducted in operations abroad, represent more than 60% of the total activity of the Group.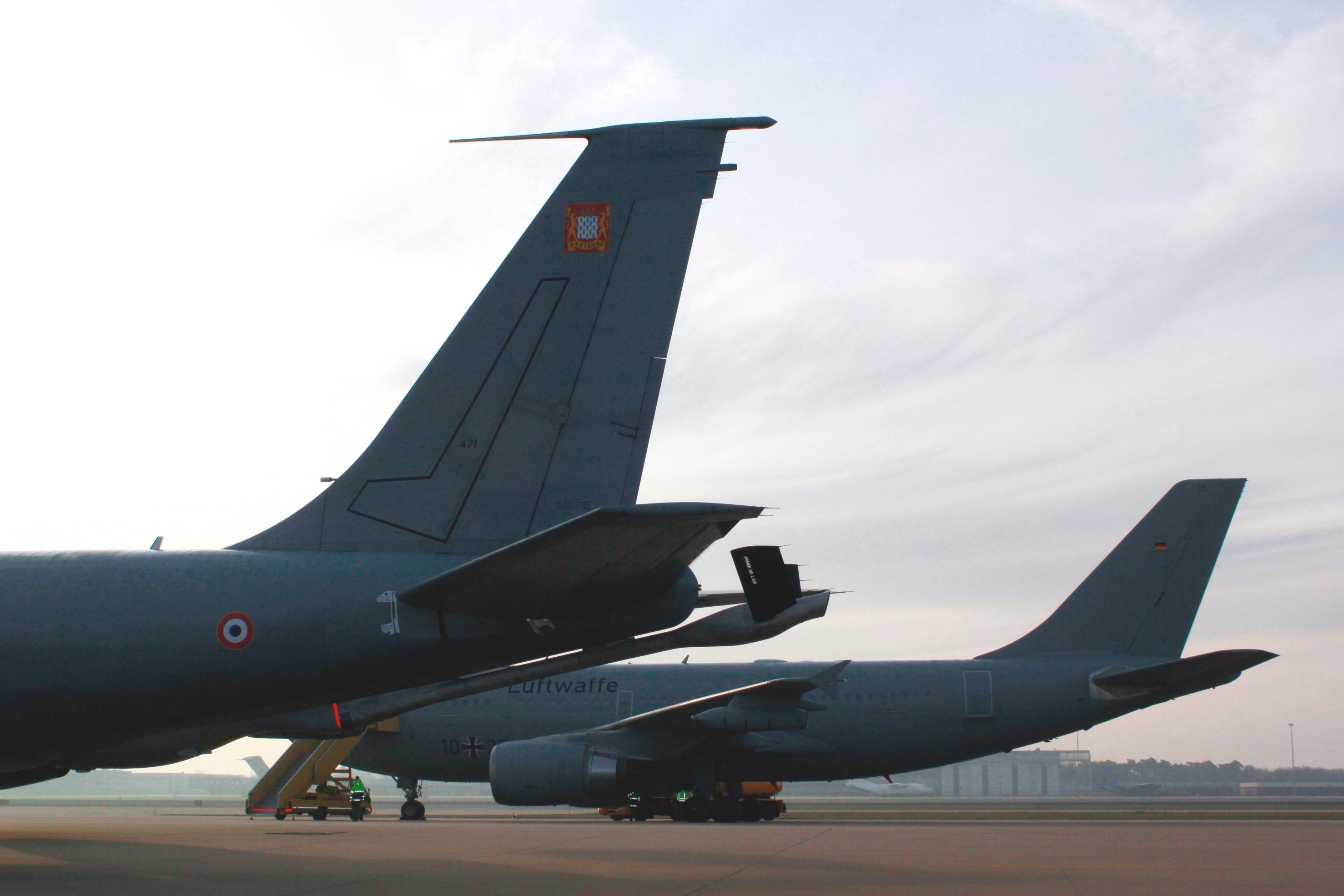 Early morning on the airfield of Eindhoven Air Base French C-135 parked next to German A310MRTT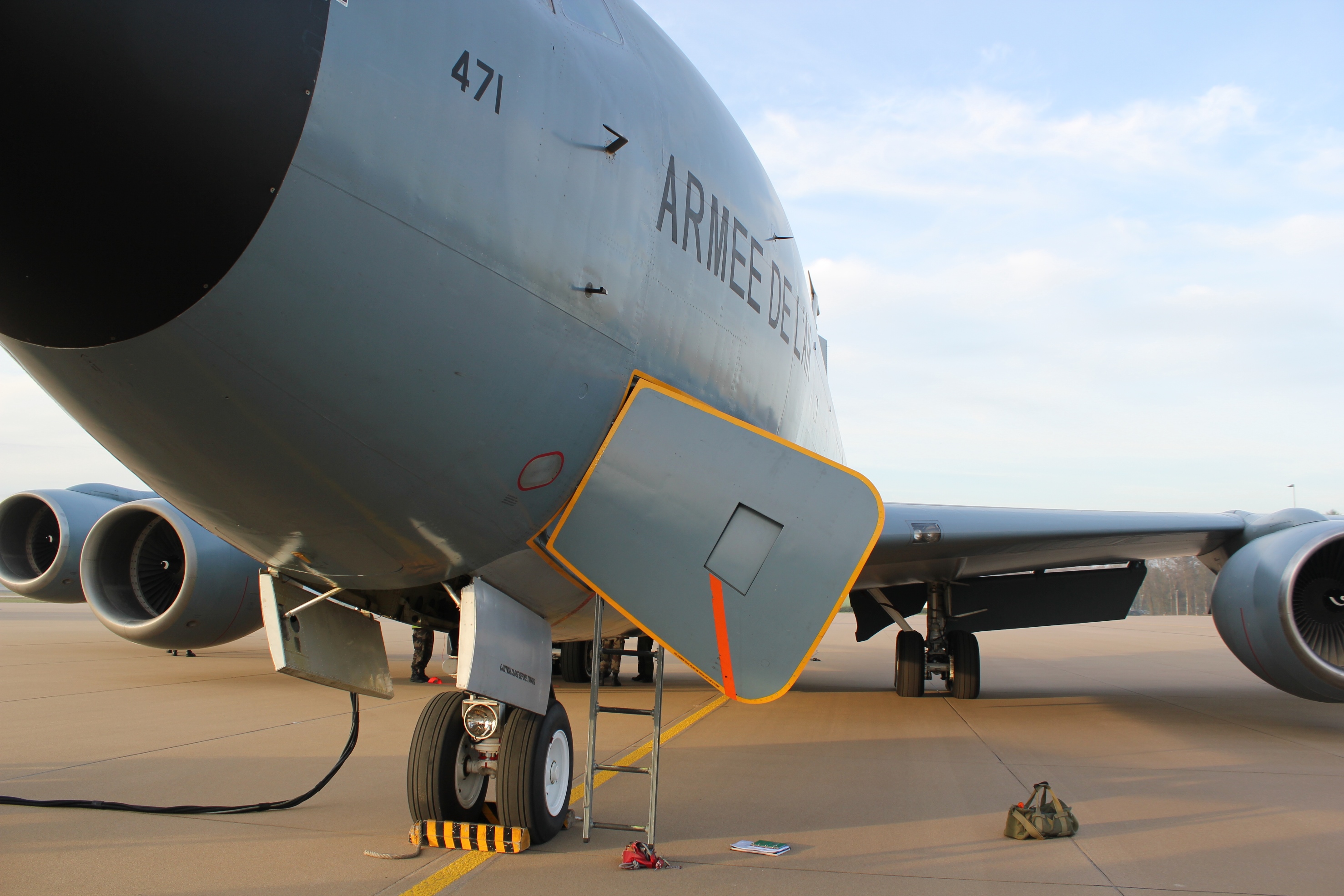 Crew during cocking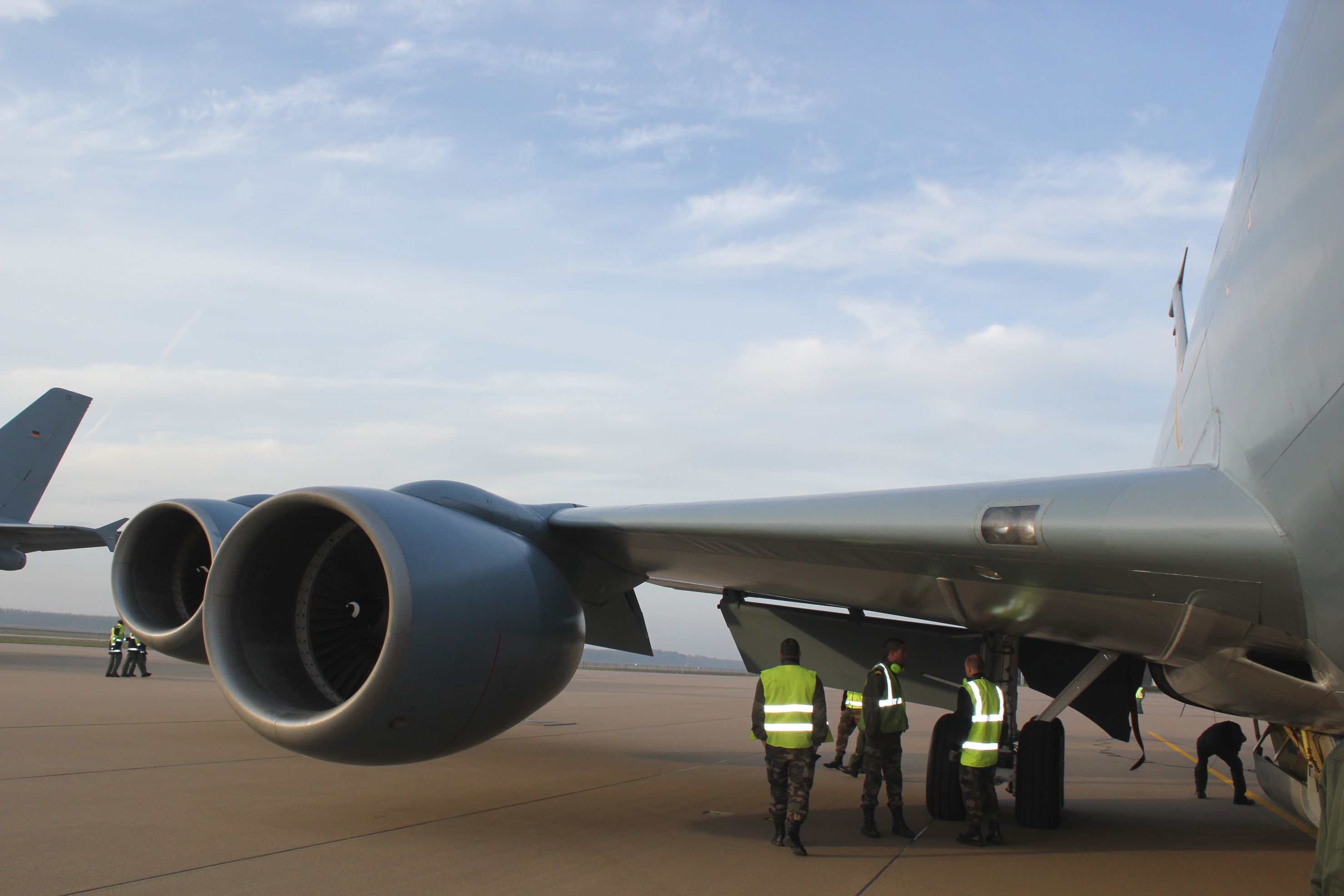 Crew during cocking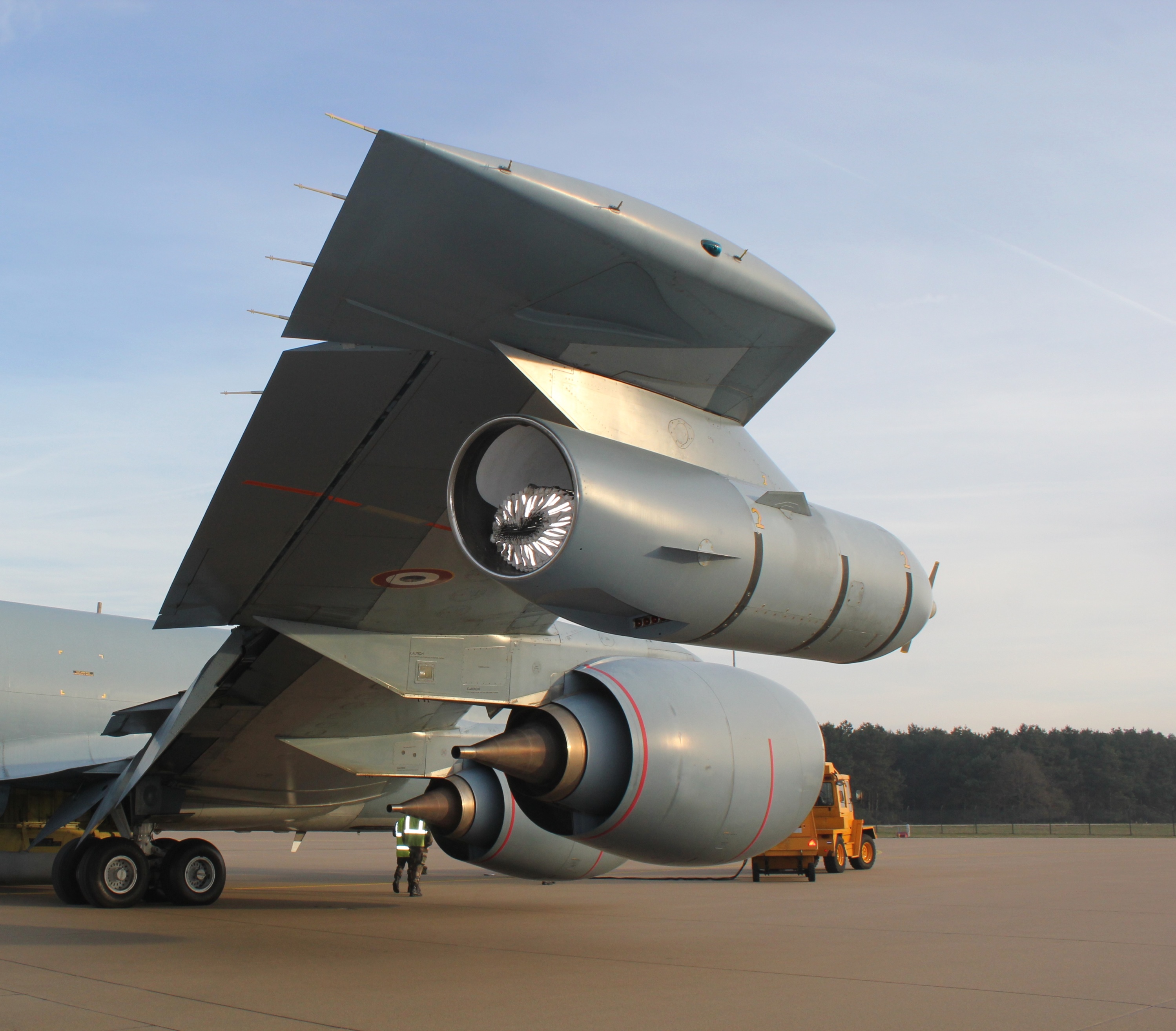 Crew during cocking



Behind the C-135FR
French tanker refuelling an American F-15 (boom configuration)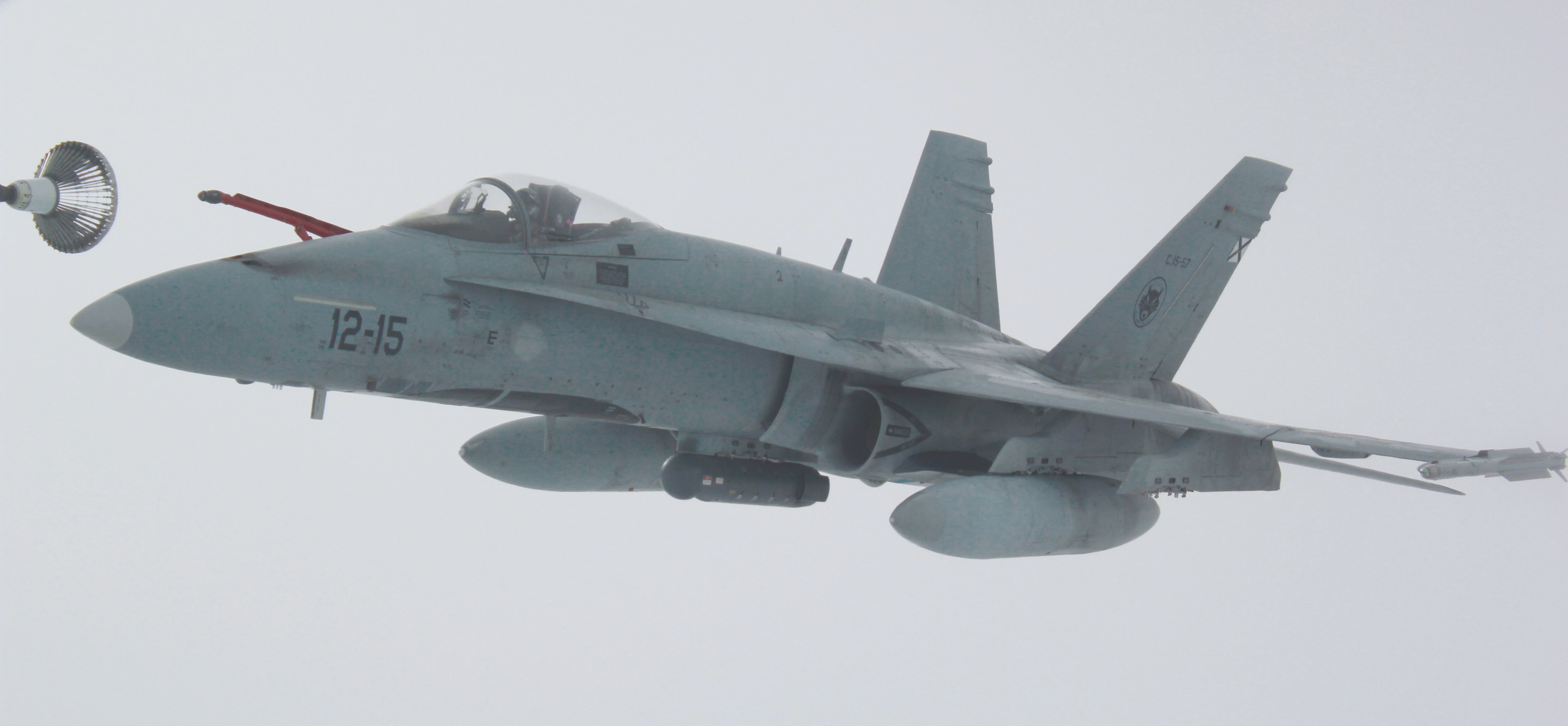 Spanish F-18 reaching for the drogue (C-135FR right wing)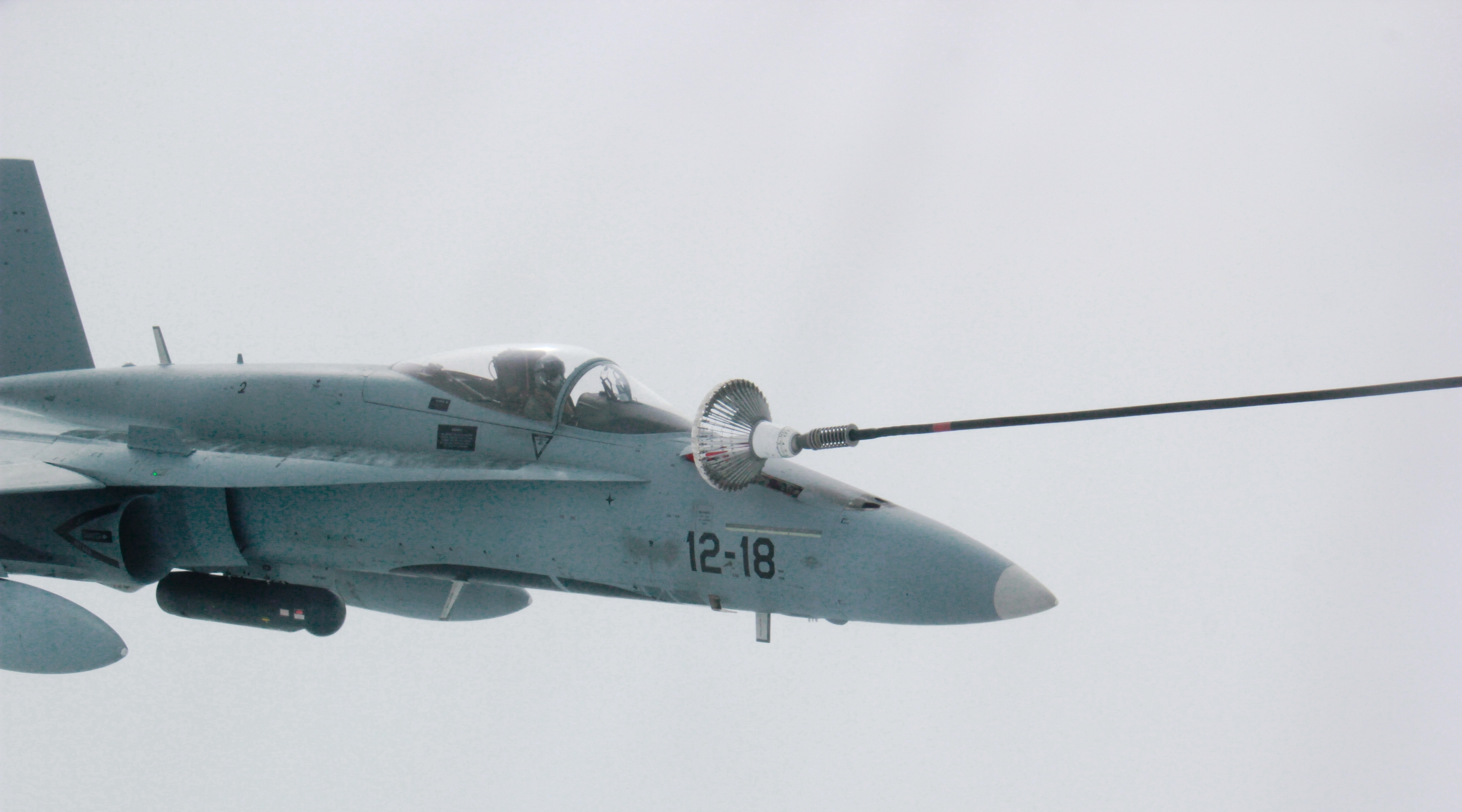 Spanish F-18 approaching for refuelling French tanker refuelling Spanish single-seater F-18 (C-135FR left wing)
Spanish two-seater F-18 approaching
Spanish two-seater F-18 being refuelled by French C-135FR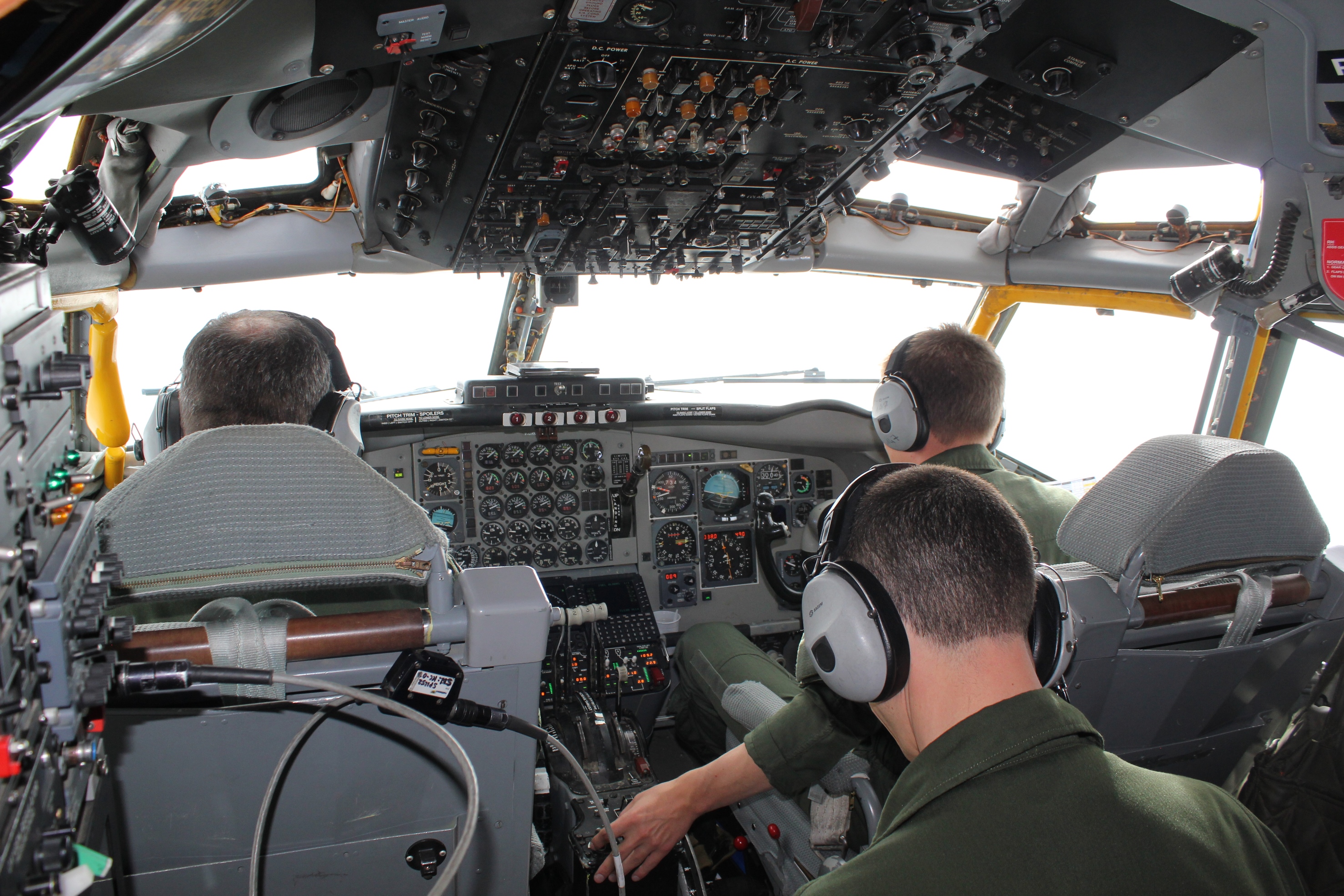 French C-135 crew in the cockpit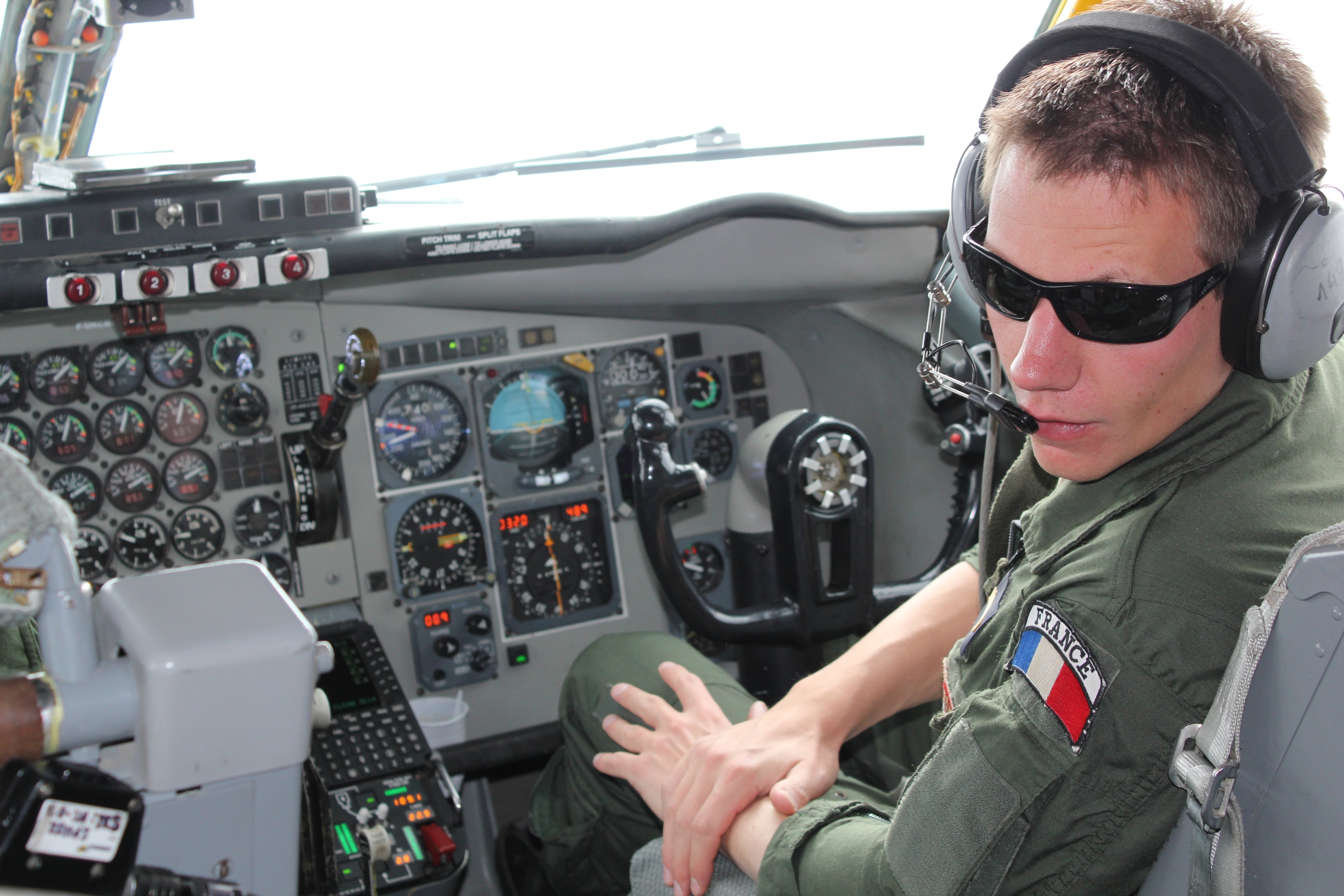 French C-135 crew in the cockpit
Words: EATC
Pictures: EATC