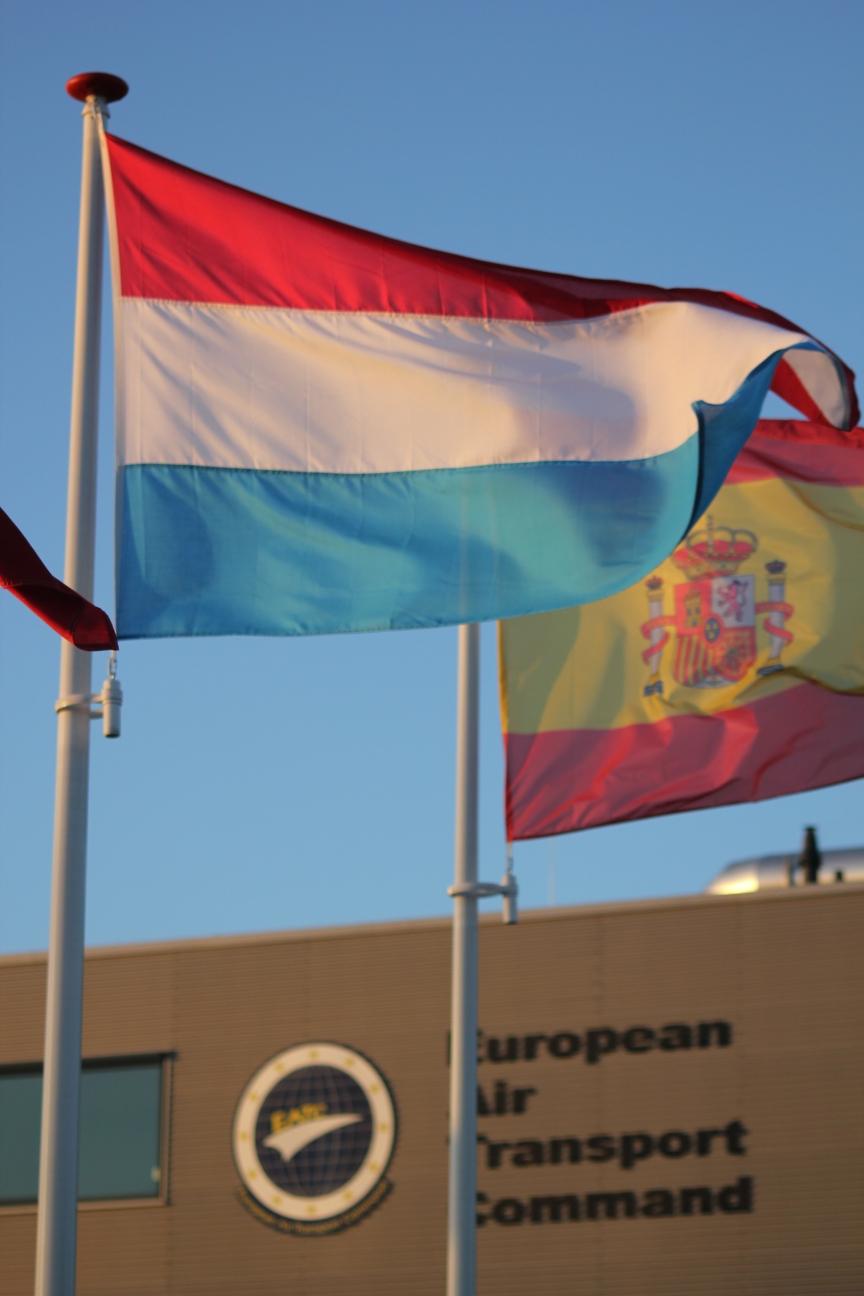 It was the fifth MATraC-meeting (Multinational Air Transport Committee) so far – but a specific one.
Under the lead of Belgian Airchief and Chairman of the MATRaC, Major General Claude Van de Voorde, and on behalf of their Ministers of Defence, MATraC representatives as well as Luxembourg's Director General of Defence, Mr. P. Engelberg, signed a "Note of Participation" and thus formally concluded Luxembourg's accession to the EATC.

Earlier this year, Spain expressed its interest in joining the EATC. Following an invitation of the MATraC, Brigadier General Miguel Angel Martin, Head of the Spanish Air Force Staff Plans & Policy Division, presented the Spanish objectives and expectations to the MATraC. Also considering "lessons identified" during the process of Luxembourg's accession, the MATraC agreed on a way ahead and provided guidance to the Commander EATC - Major General Pascal Valentin - for further discussions with Spain in order to initiate its accession process.