With reference to an Airbus Defence & Space press release, the company has just received an order of twelve MRTT aircraft (Multirole Tanker Transport). France, as second biggest EATC Participating Nation, will see the first aircraft delivery in 2018, a second MRTT is to be delivered the year after. The rest shall follow at a rate of one or two per year.
The contract agreed between Airbus Defence & Space and the French procurement agency DGA (la Direction Générale de l'Armement) is now ready for official award. The contract contains the development and qualification of the specific French configuration as well as the associated support and training systems, such as training devices, spares, ground support equipment and five years of in-service support from first delivery.
The Airbus A330MRTT is a derivative from the A330-200 airliner. In its Air-to-Air Refuelling configuration the aircraft is equipped with either "hose and drogue"- pods as well as a "boom-system". Similar to other, already used EATC MRTT aircraft, it will also be able to perform Aeromedical Evacuation (AE) as well as Strategic Air Transport of both personnel and cargo.
Pictures: Armee der l'air, Airbus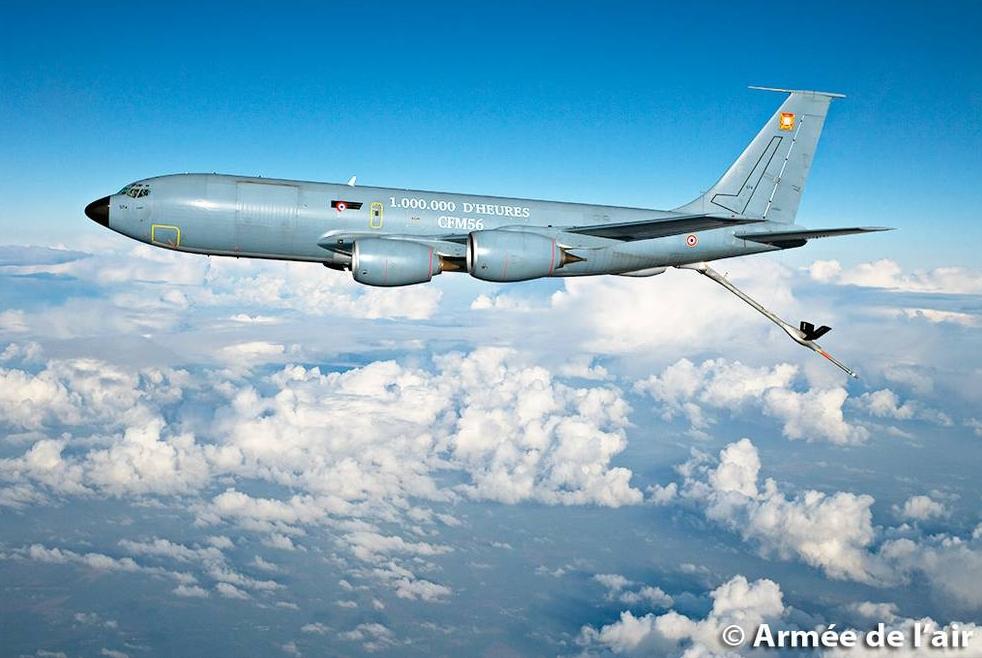 French tanker Boeing C135 FR