Dutch Air Chief laid the foundation stone for the new EATC building on 10th September 2015.

On the occasion of its steering-board meeting on 10th September 2015, the EATC is also celebrating the construction of its future permanent building at Eindhoven Air Base.

Dutch Air Chief General Schnitger and Mr Job Dura, CEO of construction company Dura Vermeer, laid the foundation stone of the new EATC building. Expected to be ready for use by Summer 2016, this building will host the seven Participating Nations of the EATC, thus a total of over 220 personnel from the Netherlands, Belgium, France, Germany, Luxembourg, Italy and Spain.

With the construction of the new building NLD has fulfilled the Host Nation's offer made in 2007 to accommodate the EATC in an infrastructure tailored to its needs. The success of the EATC will be reflected in this new building : it offers the space for the new Participating Nations, Spain and Italy, that joined EATC last year.

Established in September 2010, the EATC is today at the finish of its 5th year and has successfully developed into the leading organization within Europe for military Air Transport, Air-to-Air Refuelling and Aeromedical Evacuation.

For an overview of the achievements but also the way ahead of the EATC, click on the leaflet below: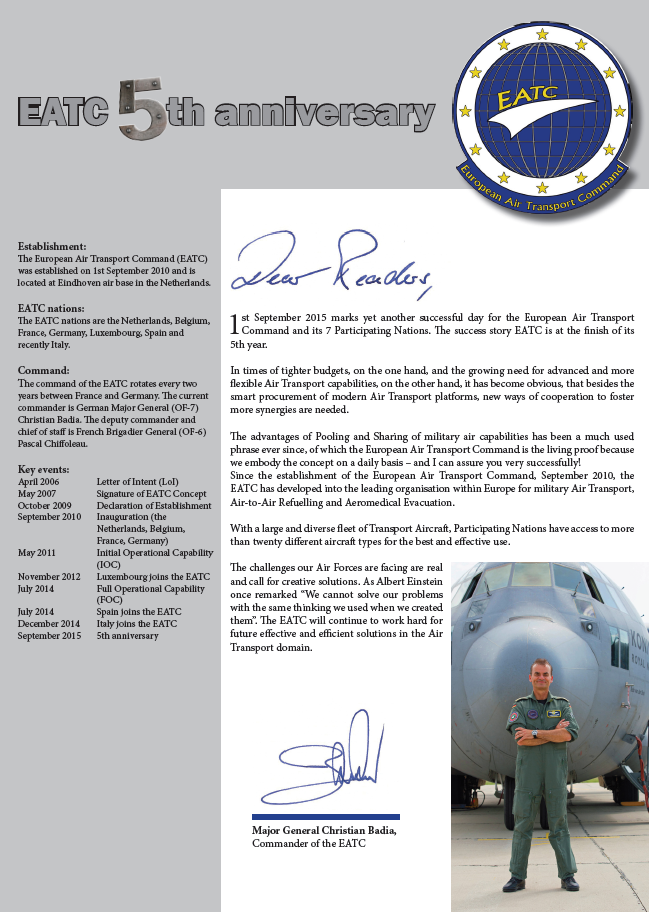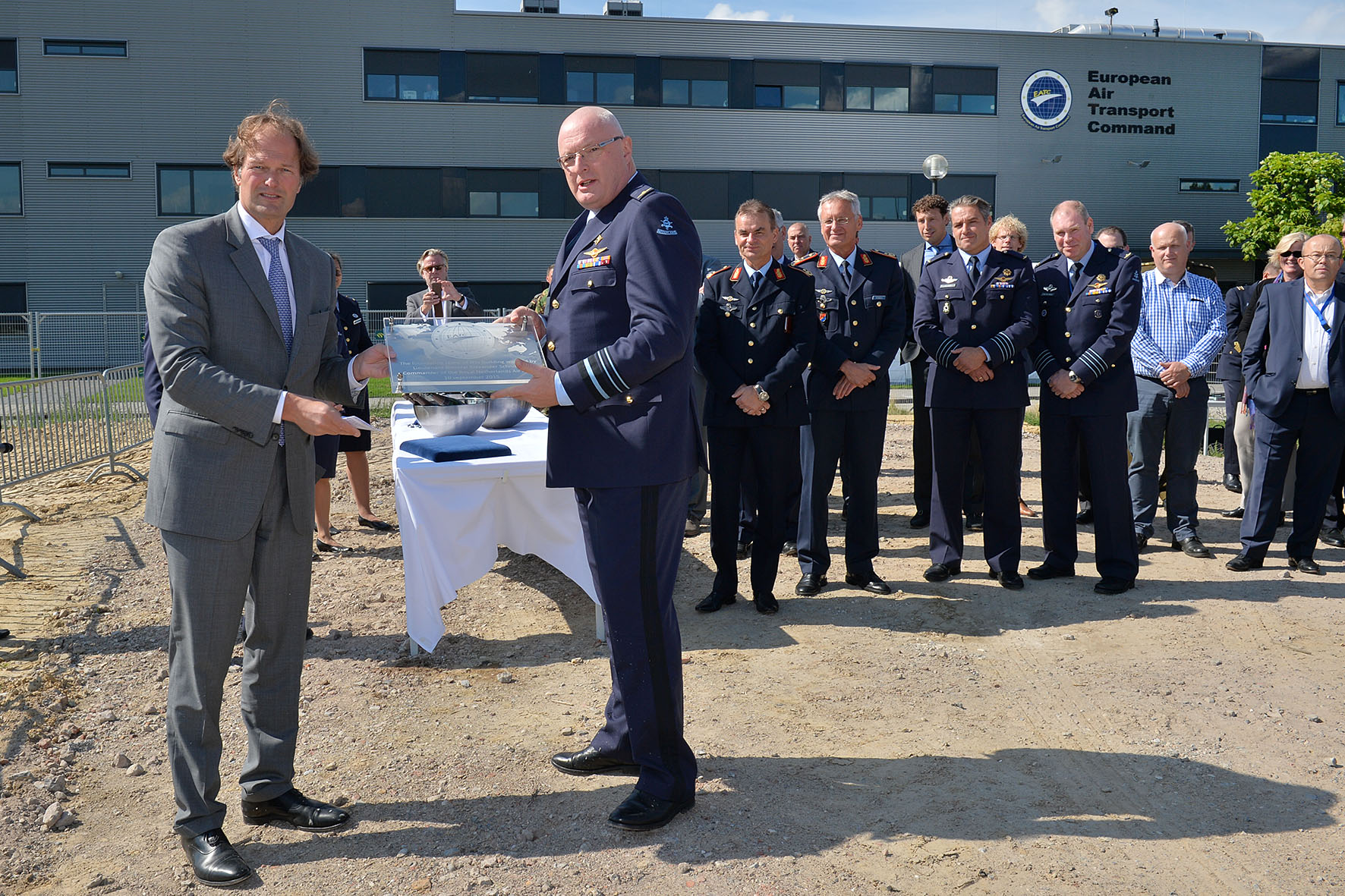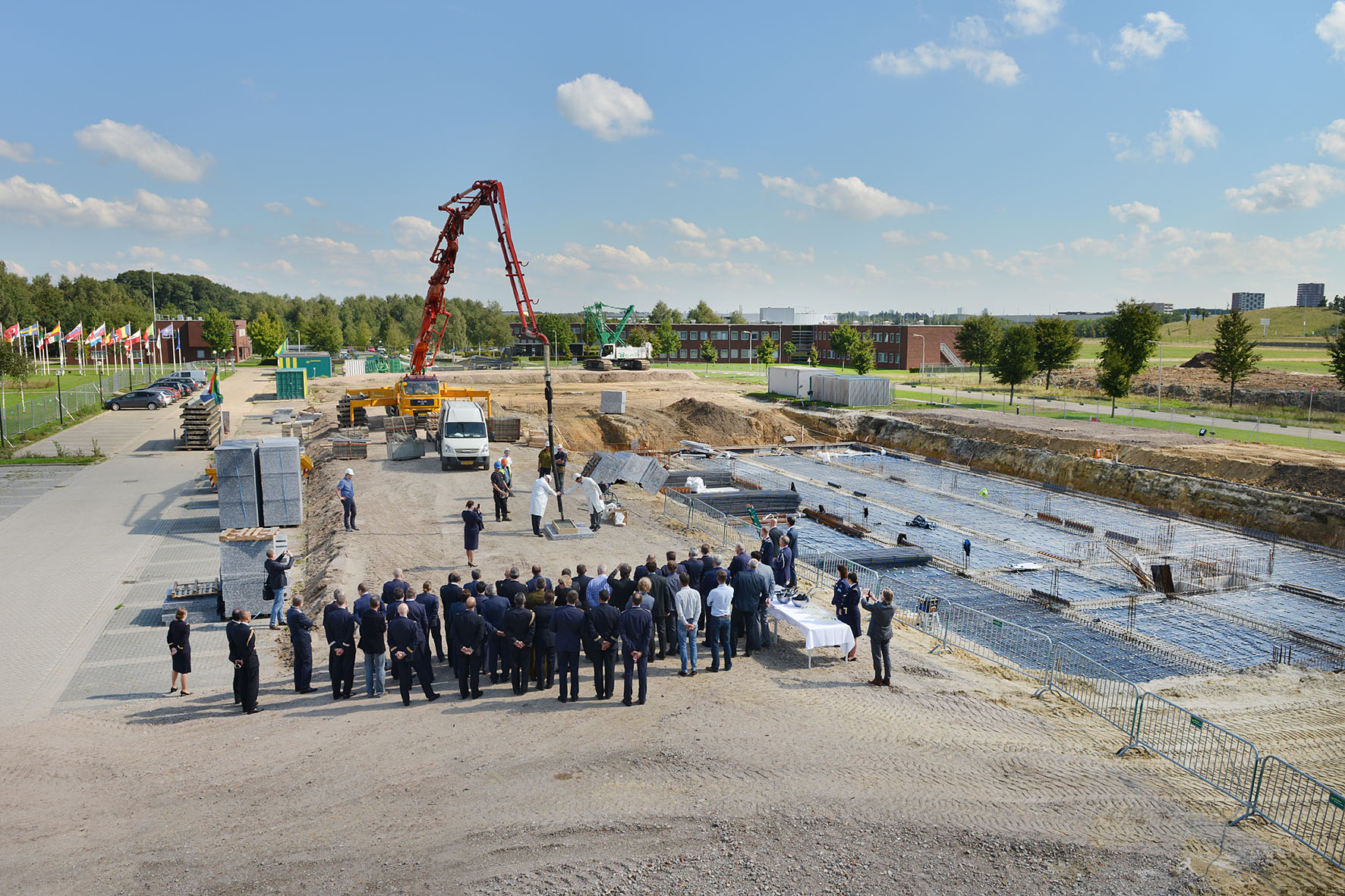 Pictures: Cor Buser