On April 18th for the first time, two young French pilots have been assigned directly to A400M after having got their wings.
The ceremony, which took place at the Air Force Base BA 702 at Avord has been directed by Lieutenant-General Serge Soulet, Air Forces and Air Forces Support commander (CFA and CSFA).
After having been type rated on A400M, these two pilots will join the operational transport squadron 1/61 "Touraine". This unit, dissolved in September 2012, will be newly built up in late 2014 at the Air Force Base BA 123 at Orléans-Bricy and will be the first French operational unit which will use the A400M Atlas.
Actually, the first two French A400M are still in (experimental) service at the MEST (Multinational Entry into Service Team) at Orléans.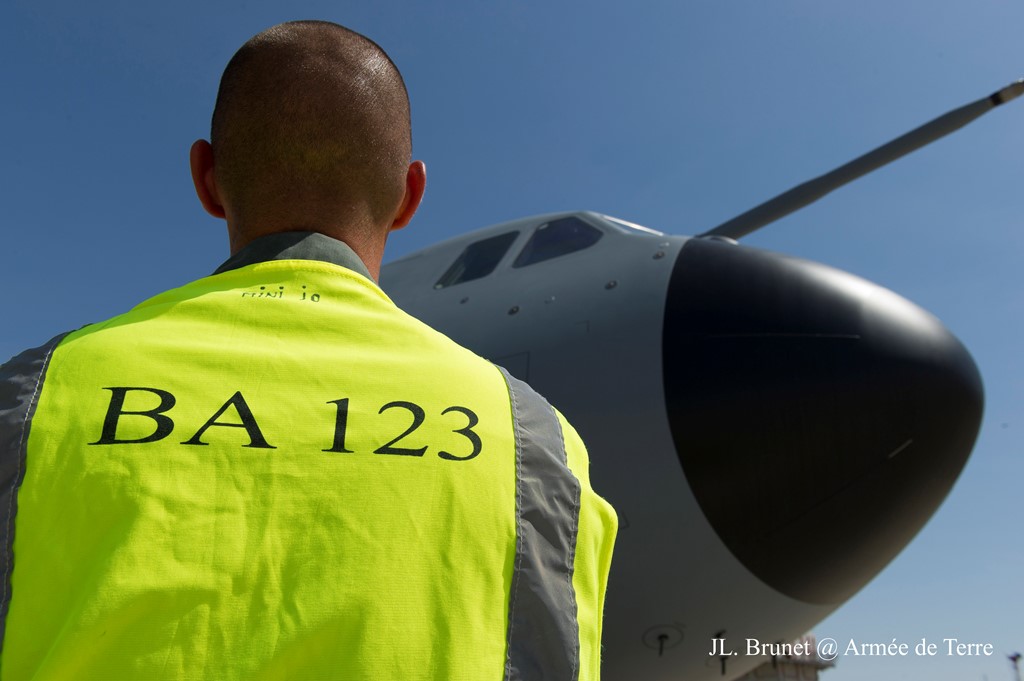 5 supplemental A400M shall be delivered to France until the end of 2014 and 6 others will be delivered in 2015. With the last aircraft delivered for Christmas 2024 France will then use 50 A400M and most of these will be under the operational command of the EATC. Together with most of the 40 German, the 22 Spanish, the 7 Belgian an the Luxembourgish one, the EATC fleet will then host next to 120 of the 154 built A400M.
Find the original text in French language here.
Find more about EATC involvement in A400M matters here.