From 10 to 22 June 2018, the 7th edition of the European Air Transport Training (known as EATT) or as renamed, the European Tactical Airlift Programme - Training (ETAP-T) took place on Papa airbase (Hungary).
ETAP-T 2018 is the first airlift training event organised by the recently created European Tactical Airlift Centre (ETAC) based in Zaragoza (Spain). It is run in close coordination with EATC availing itself of EATC's experience as a centre of excellence in air transport. In this respect, EATC provided all the key personnel to ETAP-T 2018 : Training Supervisor, Chief Plans, Air Delivery Coordinator, Officer in Charge (Step desk), Chief Maintenance Operations Centre (MOC) and Chief Combined Air Terminal Operations (CATO).
Nine nations participated with ten assets in this unique rendezvous for airlift training. They flew a total of 100 sorties or 195 flying hours performing a wide range of missions : tactical, day and night with NVG, CDS and Para drops, ERO, … The missions were all designed in accordance with the training objectives set by the individual nation.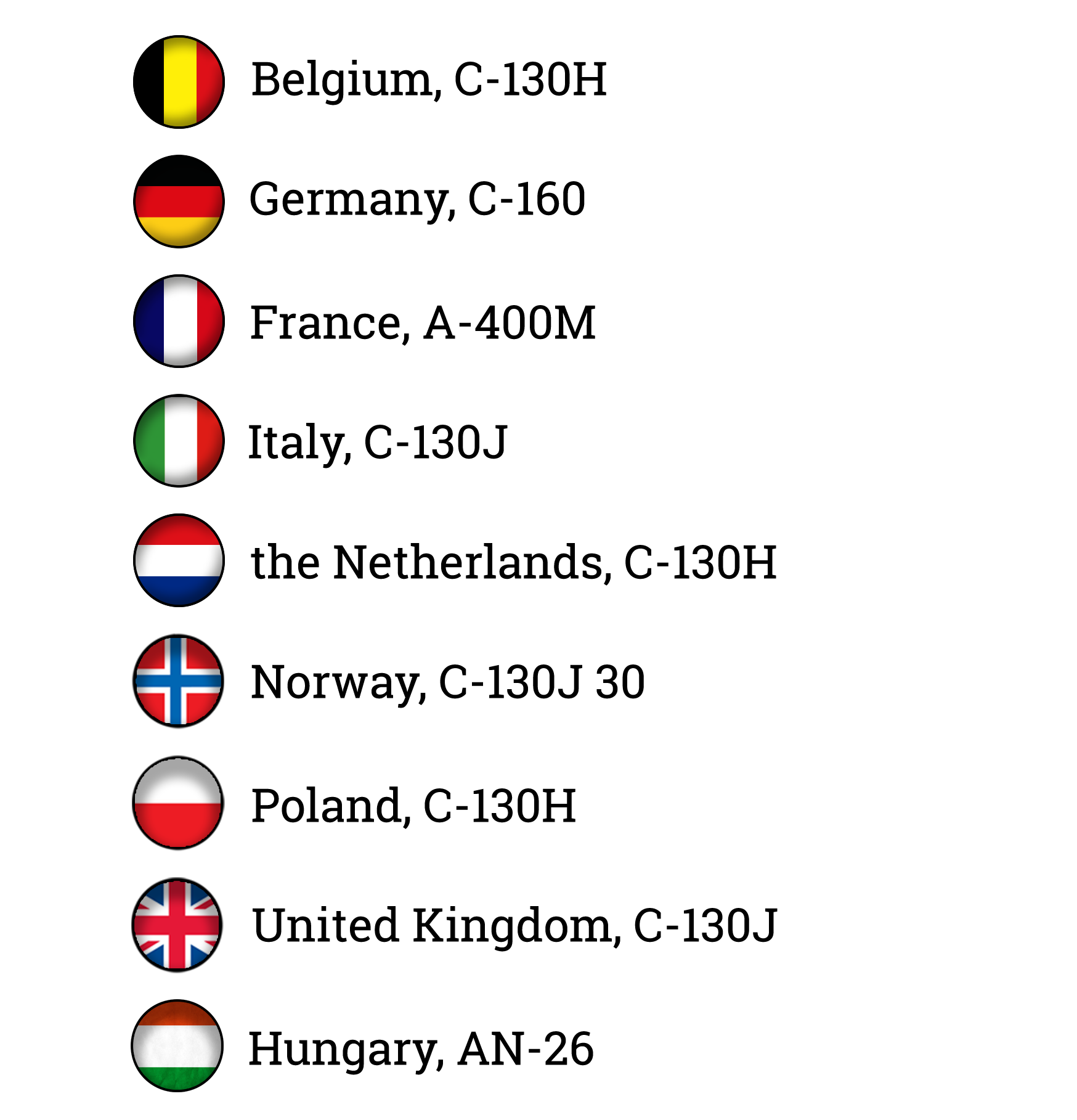 The cooperation between EATC and the host nation, Hungary, was excellent. ETAP-T was the first major exercise for the Hungarian Air Force in EATC/ETAP framework. Thanks to the Hungarian outstanding support in the operations and logistics domains, the 2018 edition of ETAP-T was successful and brought added value to the training.
And thanks to the comprehensive collaboration and commitment of all actors - EATC, ETAC and the host nation - this two-week airlift course enhanced interoperability between European air forces.
The following pictures have been kindly provided by the EATC personnel and the Hungarian Air Force