European Air Transport Command is succeding at Operation SERVAL
The European Air Transport Command's (EATC) potential is constantly rising. With about 135 aircraft in total and 11 different aircraft types in stock, the multinational command of the five Participating Nation's (PN) air transport fleet located at Eindhoven Air Base, the EATC has risen to an important player in the European military air transport (AT) domain.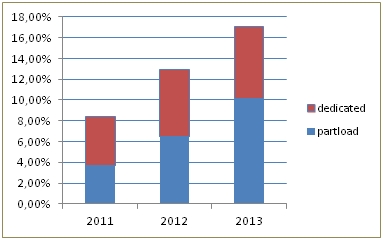 Figures to determine - benefits for Participating Nations
Last year again the EATC witnessed an increase in shared flying hours compared to the year 2011: A growth of more than 16% indicates that the PNs increasingly share their military transport potential, which is in line with the EATC's policy to make air transport more efficient.
Even more characteristic of EATC's growing role is the part-load aspect, where one PN flies people and cargo from other PNs: In 2012, the total amount of weight transported in part-load nearly doubled, which demonstrates the EATC's ability to better share AT- capacities.
The EATC has succeeded in employing its assigned assets more efficiently by decreasing the empty space on its aircraft. By loading them with cargo from as many EATC nations as possible, EATC saved in 2012 compare to 2011 an equivalent of the yearly flying hour contingent of one C-130 Hercules –and decreased the same time (in comparison to 2011) the amount of assets down to 15%.
Missions worldwide
Today the EATC has an enormous impact on military AT, providing a fleet which is flying worldwide to support all important missions like ISAF in Afghanistan, KFOR, UNIFIL or ATALANTA - to name a few. Moreover, EATC aircraft also share assets in the framework of AFISMA, EUTM Mali, ACTIVE FENCE in Turkey and - finally - Operation SERVAL. Although EATC may not allways carry out operational control (OPCON) in some area of operation (AOR), it is always a major player for transporting material from Europe to the African continent and back.
As of 9th June 2013, precisely 163 missions have been carried out under EATC OPCON, transporting 22.784 passengers and 1796 tons of cargo to the four airport hubs at Dakar (Senegal), Bamako (Mali), Abidjan (Ivory Coast) and N'Djamena (Chad).
To support the strategic transport close to the mentioned African hubs (see map above) French wide-body Airbus A340 and A310 as well as EATC assigned Hercules and Transall have been charged several times to deploy troops for Operation SERVAL, Belgian A330 deployed troops to Africa and Turkey on EATC assets, a German Airbus A310 MRTT tanker aircraft as well as three C-160 Transalls were made available for AFISMA in order to supply French fighter aircraft with fuel and to deploy ECOWAS troops to Mali. Therewith the EATC expresses its will not only to offer effective tools (aircrafts), but also its engagement to share its aircraft for important mission purposes.
Finally the Netherlands sent their KDC-10 and Hercules to Bamako and N'Djamena. Within these EATC assets the Dutch Air Force did not only transport own personnel and goods, but also German soldiers and material for their missions abroad.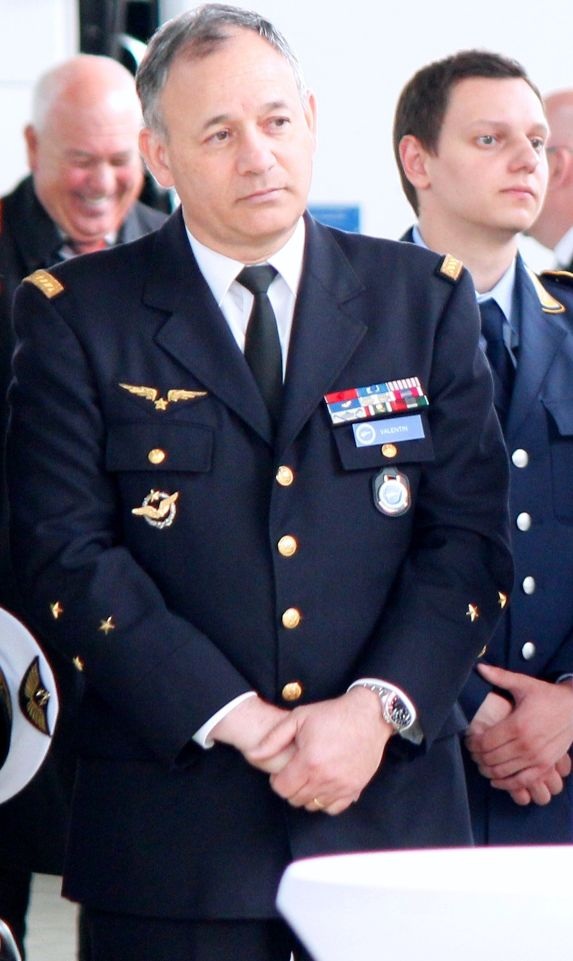 Way ahead
The EATC is already a reference in the air transport domain. The above given figures prove the importance of the EATC for operations far abroad - simultaneously on different continents. The EATC's successful example of Pooling and Sharing (of assets) will become even more improved in the midterm future with the arrival of the A400M. As biggest operator of the new aircraft the EATC will be able to optimize its whole assigned fleet in the field of both effectiveness and efficiency.
Words: Norbert Thomas
Pictures and grafics: SIRPA Air, EATC