EATC has launched its E-learning platform dedicated to the EATF* community. With this innovative learning instrument, EATC moved from the academic courses to a cost-effective and flexible learning tool offering a permanent improved performance.

The results are highly professional interactive courses in the different preparation phases for EATF training events. Moreover the whole EATF community has permanent access to harmonized tactics, procedures and techniques.

At the end of each course and before starting the practical training event, a certificate of successful completion of the course is handed over to the student. The platform currently focuses on courses for air crews, but will in a second step also offer E-learning tools to aeromedical experts, paratroopers, maintenance personnel and others.

This new E-learning platform is for the first time being used for the EATT training currently taking place in Beja (Portugal). It is a tactical training offering airlift operators a unique opportunity to plan and execute missions within a multinational framework. In 2016, EATC runs 11 EATF training events.

If you are interested in this project and would like to get more information, do not hesitate to contact us via : trex@eatc-mil.com


* EATF : European Air Transport Fleet
EATF was created in 2012 and is an initiative of EDA. It is designed to improve the airlift provisions in the EU and comprises today 20 EU member states.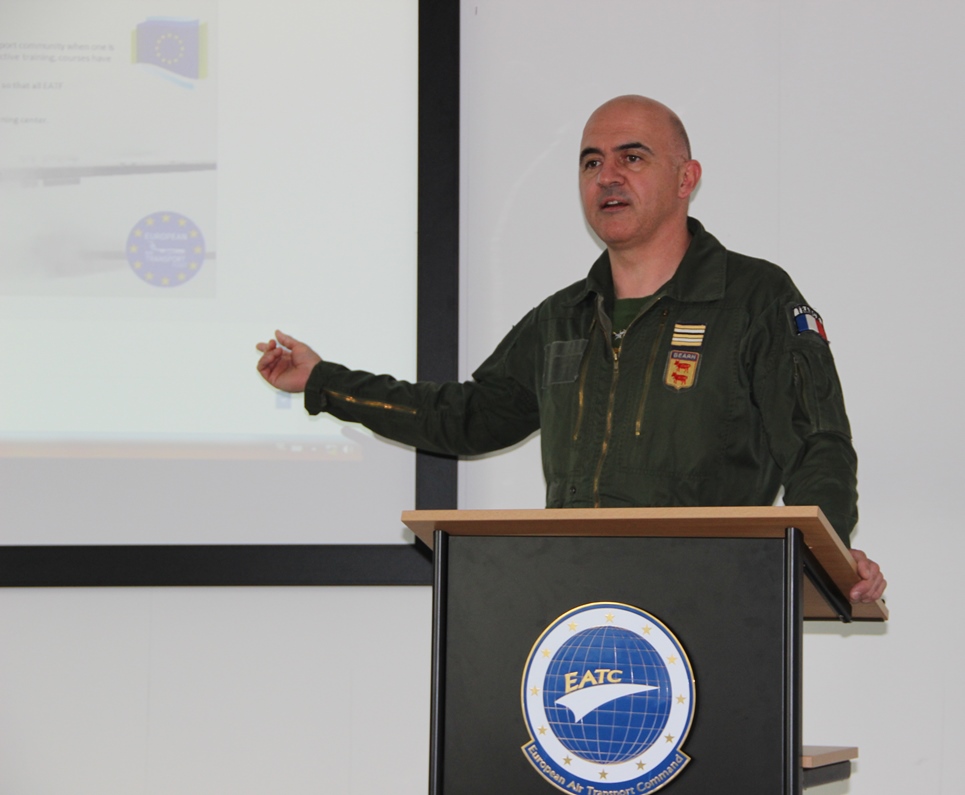 LtCol Patrice, who has implemented the E-learning platform, introducing the project to the EATC audience.