From 09 to 11 April 2019, the commander EATC, Major General Laurent Marboeuf, participated in the ARSAG conference in North Carolina, USA. |
Major General Marboeuf introduced EATC as a key player in the air-to-air refuelling (AAR) domain and as a stepping stone to shape the future of AAR in Europe. EATC is leading the challenge to standardise and harmonise procedures among its member nations and cooperate with all other AAR partners in general. Moreover EATC runs the EART* training on a yearly basis, offering a unique rendez-vous to the AAR community. In the long term, EATC is looking into the possibility to increase its AAR training activities. EATC's level of ambition is to qualify crews but also technicians, planners, taskers, dispatchers and intel experts. (click here for more information on EART and the 2019 edition).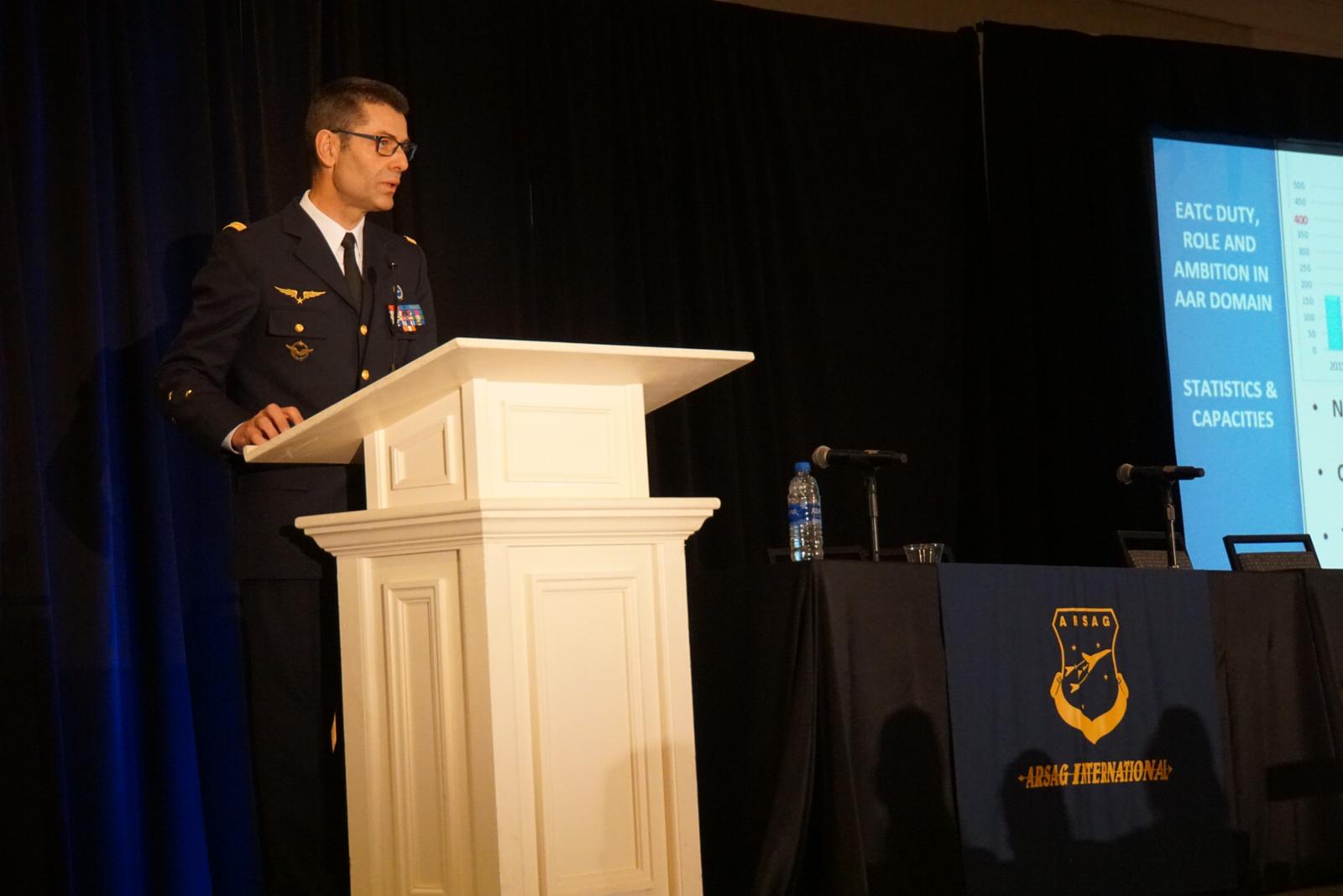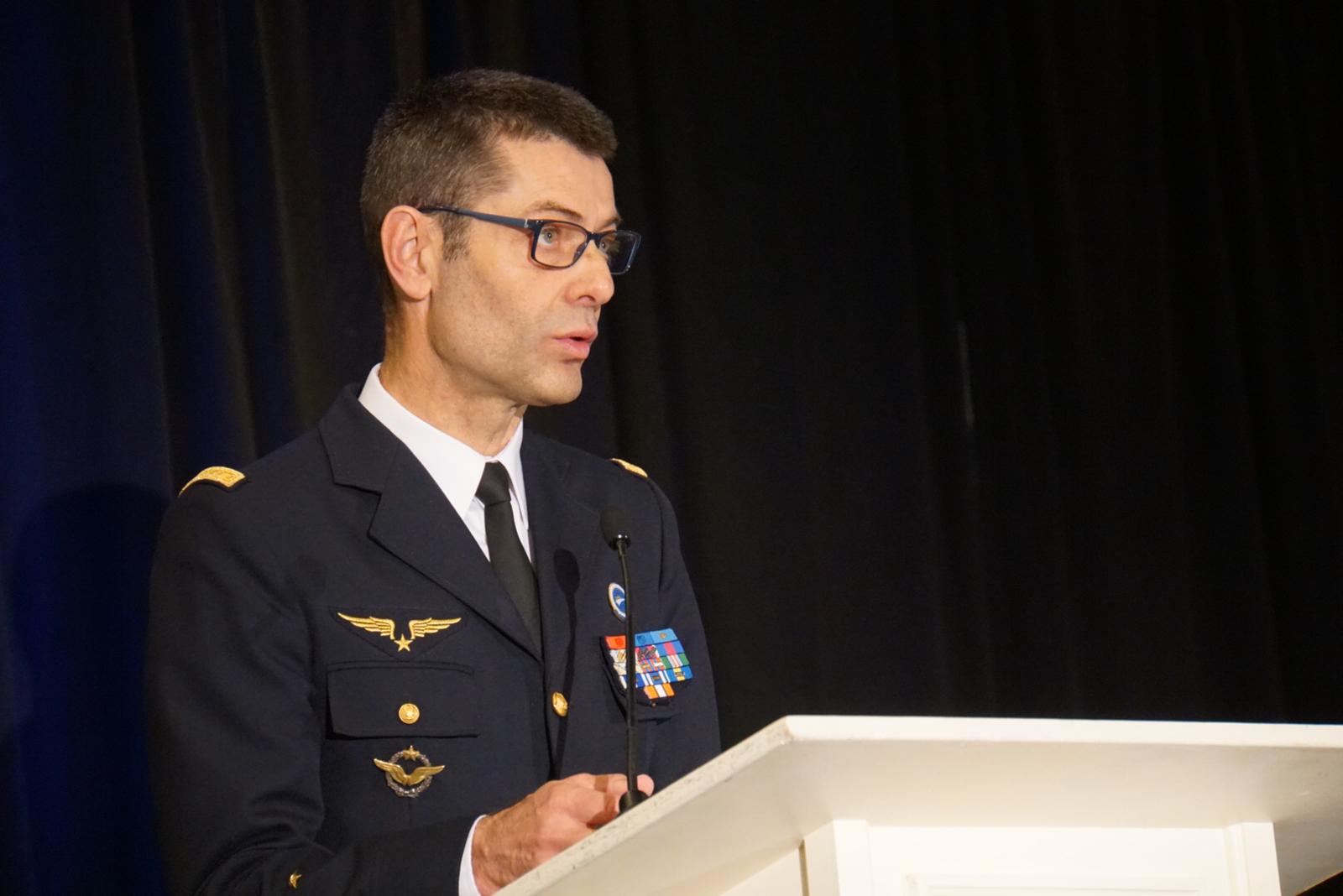 To date, EATC commands and controls 19 strategic and tactical tankers. The missions include qualification and training events as well as participation in exercises, such as Trident Juncture 2019 or the support of fighter deployment to i.e. Red Flag in the US.
However, we are beginning a new era in terms of AAR assets capabilities, says Major General Marboeuf. The number of AAR assets of EATC's member nations will triple by 2025 with the ramp up of the A400M and the MRTT fleet. We need to consider the whole spectrum of future fleets' capabilities, to analyse the multiple missions concept, and consequently to set standards for the future.
Through pooling and sharing AAR assets, harmonising requirements and embracing multinational initiatives, such as the new generation of tankers, EATC is the stepping stone to develop a real European AAR cooperation and integration.
* European Air Refuelling Training
Read more about ARSAG (Aerial Refuelling Systems Advisory Group)
The ARSAG is a joint military-industry professional organization formed to provide a single inter-service and international agency to advise on aerial refuelling system matters. Once per year, experts from both military and industrial sides gather to discuss about air-to-air refuelling. At these annual meetings, aerial refuelling innovations, developments, interoperability challenges and lessons learned are highlighted through military status reports, seminars, military and industry briefings, discussions and exhibits.
www.arsaginc.com