… says Brigadier General Agresti, Deputy Commander EATC, when he addressed the international EART media day that took place on 04 April 2019. He continues that …
"… in the light of the complexity to deal with air-to-air refuelling, there is nothing better
than a full comprehensive approach and a strong cooperation among nations.
And this is exactly what EATC and EART is doing."
EART and its 2019 edition are a perfect example of fostering standardization and the best practices within the multinational air-to-air refuelling community. This year, tankers, mentors and observers from seven nations gather at Eindhoven airbase for this unique rendez-vous.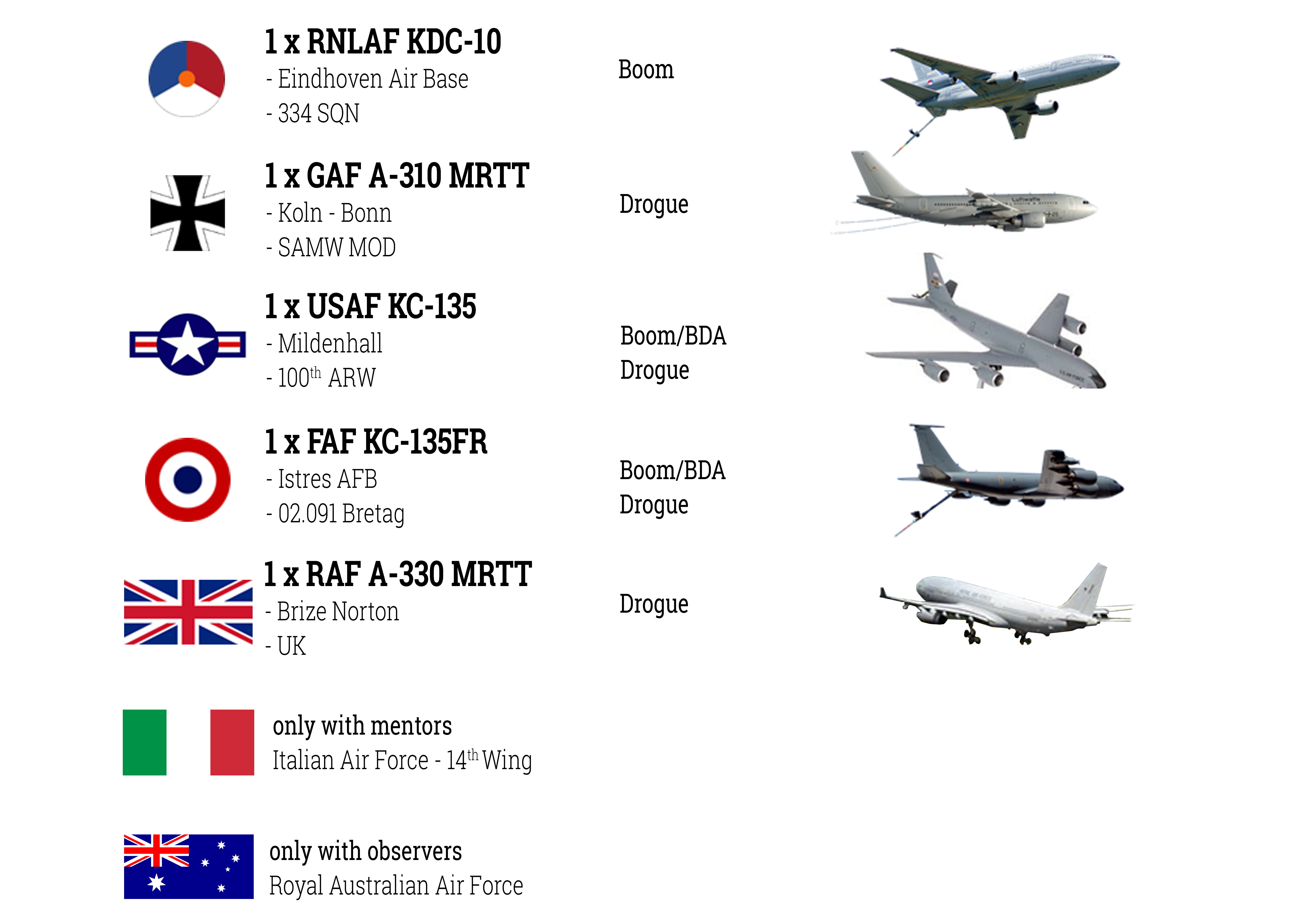 EART 2019 is pooled once again with the Dutch Frisian Flag multinational fighter exercice. During two weeks, 60 fighter aircraft and 5 tankers train in a limited airspace on only 74000 km2. This unique training offers the crews unique opportunities : the tankers are requested to train impressive quick turnaround executions in barely one hour – a more than challenging training for both the aircrews and the logistic support. Then the "tanker cell/stacked-up formation" operations and "tanker-to-tanker" rendez-vous procedures are singular training opportunities for the tanker crews.
EART 2019 is well "in the air" but of course EATC is already looking into the future : we are prospecting possibilities to train together with a major multinational fighter exercice in a bigger and less congested airspace and we are discussing different scenarios to be trained in future, such as a gradual increase in training difficulties (crawl, walk or run). EATC is also looking forward to the prospect to have in 2020, for the first time, a A330 MRTT participate in EART.
The mutual support of EART and a major fighter exercice will always be a given for excellent synergistic effects and benefits, thus for a successful EART.