European Advanced Air Tactics Training Course (EAATTC) at Orléans Air Base from 18 to 29 May 2015.
On Monday 18 May 2015, the second EAATTC (European Advanced Tactics Training Course) started at Orléans air base (BA123), France.

Initiated at EDA, run by EATC and hosted by the French Air Force, EAATTC is a course that aims at providing air transport crews with a robust airlift tactics training syllabus in order to enhance interoperability between European air forces. Full operational capability (FOC) for the EAATTC series is planned for 2019.

This year's second EAATTC is the first event dealing with multi-ship formations. Six aircraft and over 140 military personnel from five European nations: Belgium (1 x C-130), France (1 x C160 and 1 x C-130), Germany (1 x C160), Italy (1 x C-130J) and Spain (1 x C-130) work together to give the aircrews the opportunity to qualify in tactical formation flying.

This two-week training combines both academic course and flying sorties. The first week focuses on academic sessions – combat preparation, threat reactions, MANPADS, mission planning, hostile environment repair, C2 communications, human factors, force integration, rules of engagement, etc. – and basic flying sorties, while the second week is dedicated to more complex missions involving low-level flights, air-to-air and ground-to-air threats, and tactical landings.
Read the EAATTC 15-2 factsheet:



Find first pictures of the event here.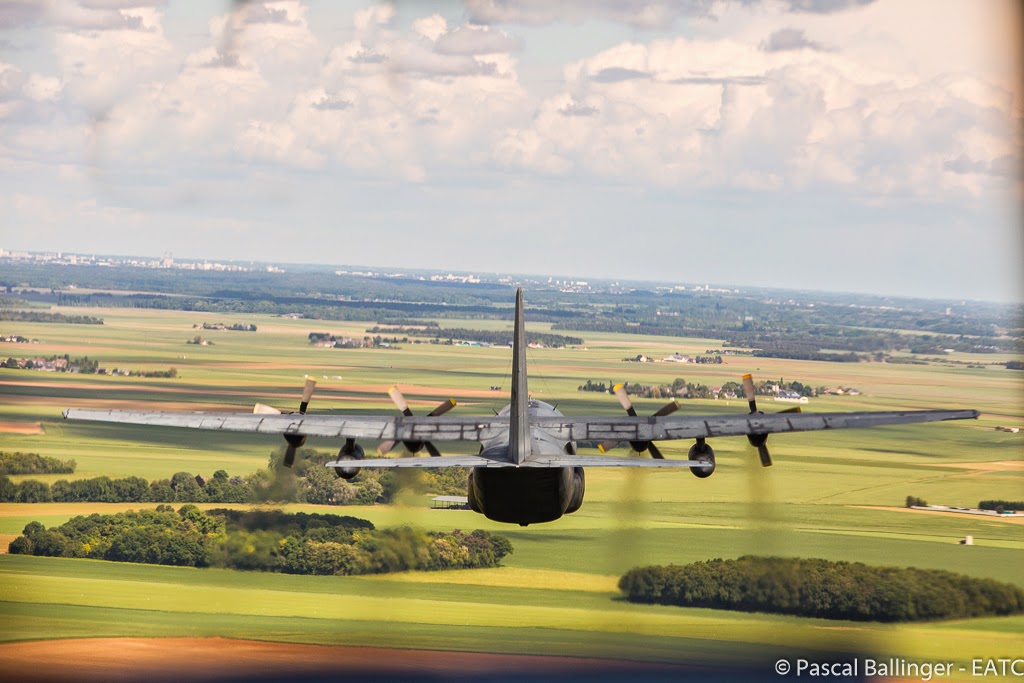 Pictures: Ltc Ballinger