European Advanced Airlift Tactics Training Course 15-1 completed

This year's first edition of the European Advanced Airlift Tactics Training Course (EAATTC) was successfully conducted in Plovdiv, Bulgaria, from 17 March to 3 April 2015. Aircraft and crews from four European countries took part in the event: Bulgaria (C-27J), Germany (C160), France (C-130) and Italy (C-130J). Due to other operational requirements Czech Republic and the Netherlands were not able to join as initially planned.

This two-week training combined both academic course and flying sorties. The first week focused on academic sessions – combat preparation, threat reactions, MANPADS, mission planning, hostile environment repair, C2 communications, human factors, force integration, rules of engagement, etc. – and basic flying sorties, while the second week was dedicated to more complex missions involving low-level flights, air-to-air and ground-to-air threats, and tactical landings. All crews completed the training objectives and received their graduation certificate on 2 April 2015. With this training, the pilots reached a combat-ready comparable status.

One of the main objectives of EAATTC is to provide a robust airlift tactics training syllabus to allow aircrews to increase interoperability between the European air forces as well as survival in non-permissive environments. Initiated by the European Defense Agency (EDA), run by the European Air Transport Command (EATC) and supported by the host nation, the EAATTC series is expected to reach full operational capability (FOC) in 2019.

Whereas EAATTC 15-1 was hosted by the Bulgarian Air Force in Plovdiv, EAATTC 15-2 will be hosted by the French Air Force in Orléans from 18 to 29 May 2015. Participating nations to this multiple-ship course should be: Belgium (C-130), France (2x C160), Germany (C160), Italy (C-130J), and Spain (C-130).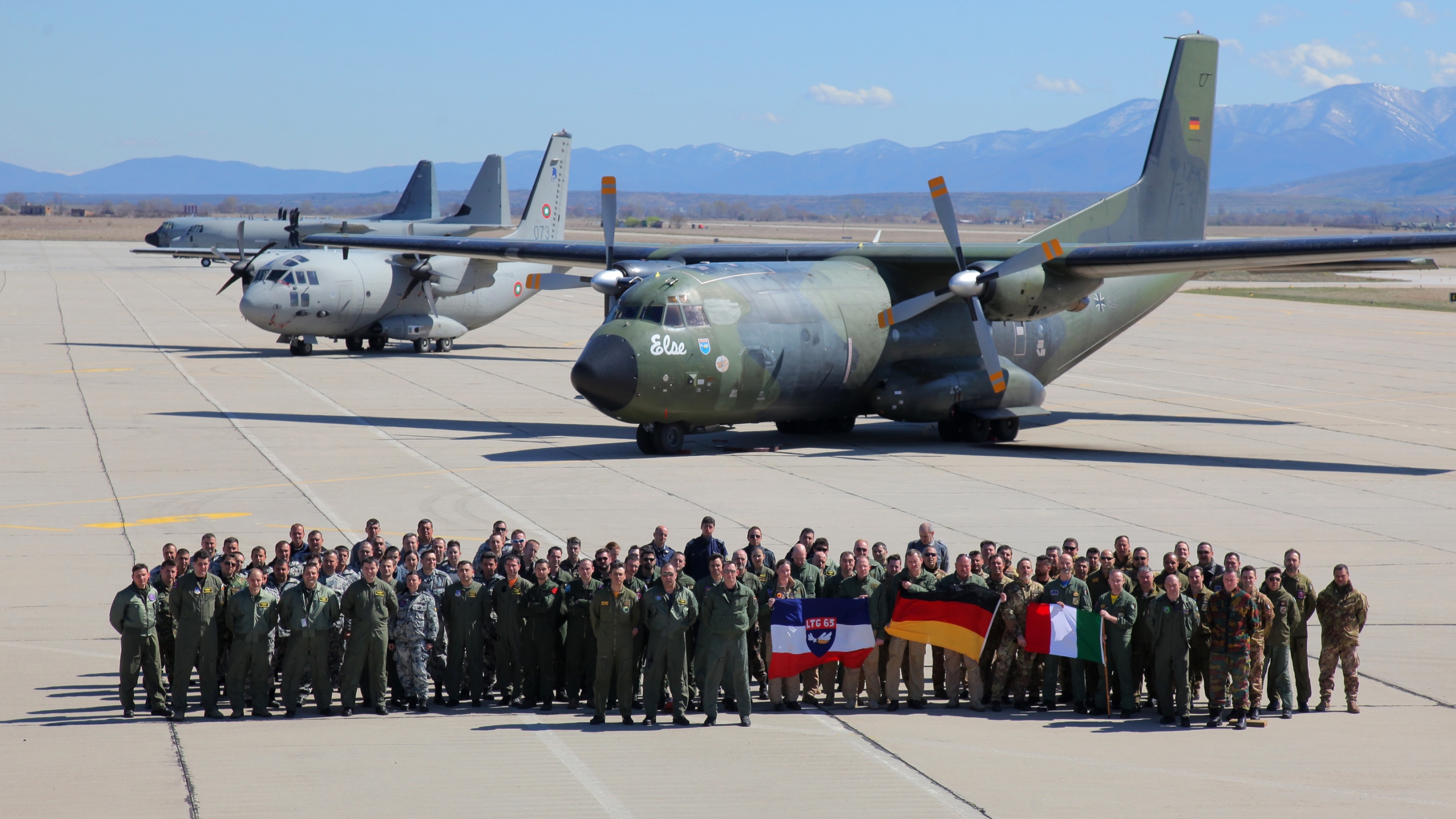 Group picture copyright: Ognyan Stefanov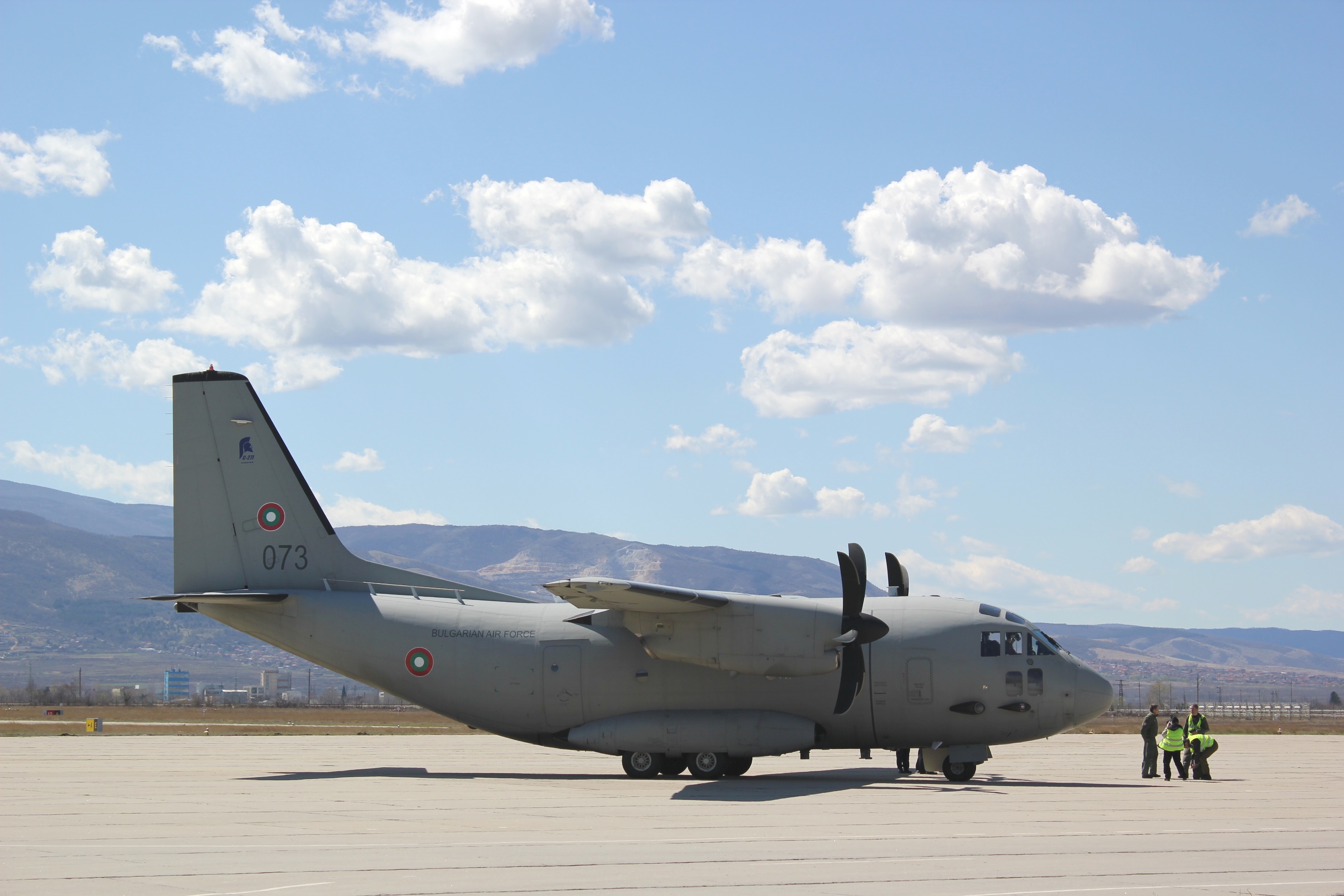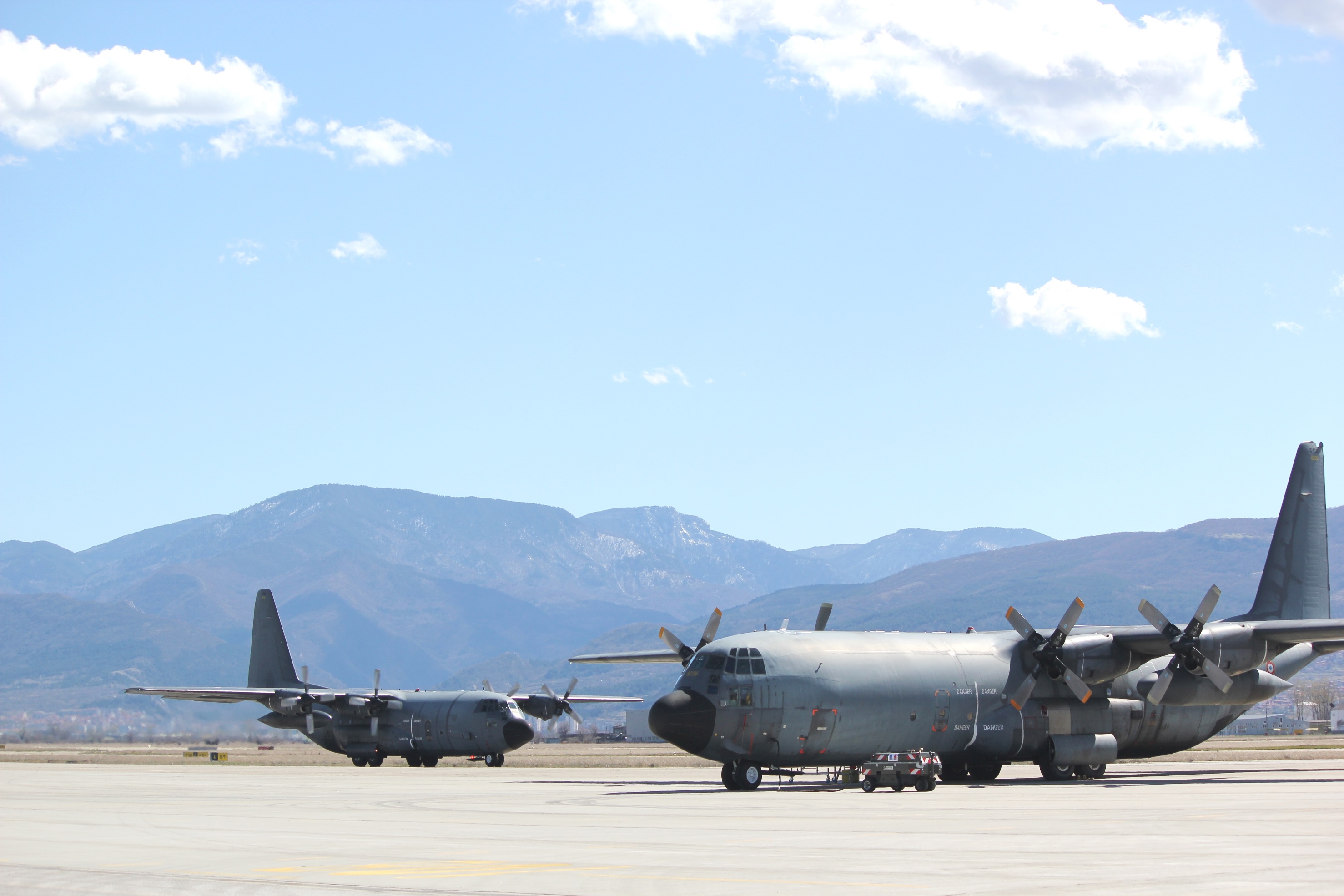 Pictures copyright: EATC

Factsheet EAATTC 15-1