According to a Dutch MoD-report, the whole Dutch fleet for Tactical Air Transport (AT) is now being renewed. At Marshall Aerospace in Cambridge (UK), Dutch Airchief, Lieutenant General Alexander Schnitger, took officially over the last of the four modernized Hercules aircraft.
The modification especially concerned developments inside the cockpit, which is now digitalized in exchange for the analogue instruments used before: "With help of the new adjustments the aircraft are able to operate in more advanced tactical scenarios. The cockpit modernization also widens the security for both crew and passengers", General Schnitger is quoted.
Worldwide in use
The Hercules is able to operate also from unpaved emergency airstrips, it is equipped with self-protecting devices and has proven its necessity almost daily since the last 15 years of usage. Peace keeping missions and world wide emergency needs had made it necessary in the 90' years to provide the Dutch Air Force with modern aircraft for Tactical Air Transport. In year 2004 the Dutch defence concluded to buy two additional Hercules, which operate through the 336th Squadron at the Eindhoven Air Base. On 25th of November 2010 the Netherlands transferred the OPCON (operational control) over to the EATC, which uses since then the Hercules not only for national-, but also for international missions within the EATC Partner Nations.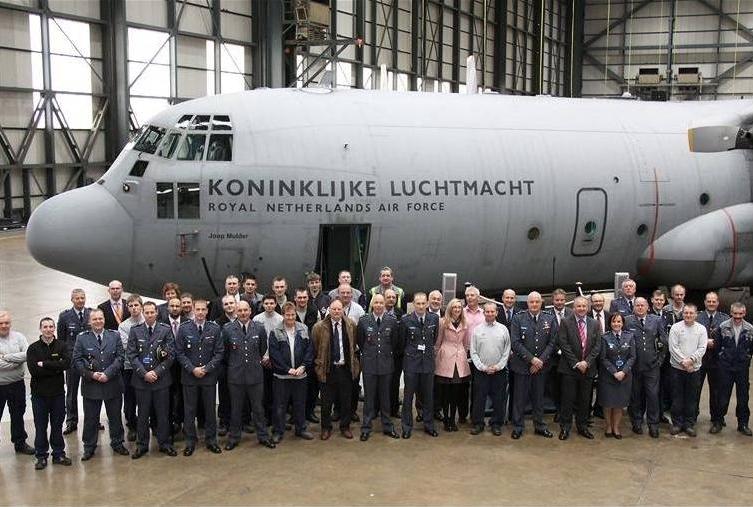 Text and Pictures: Dutch Air Force