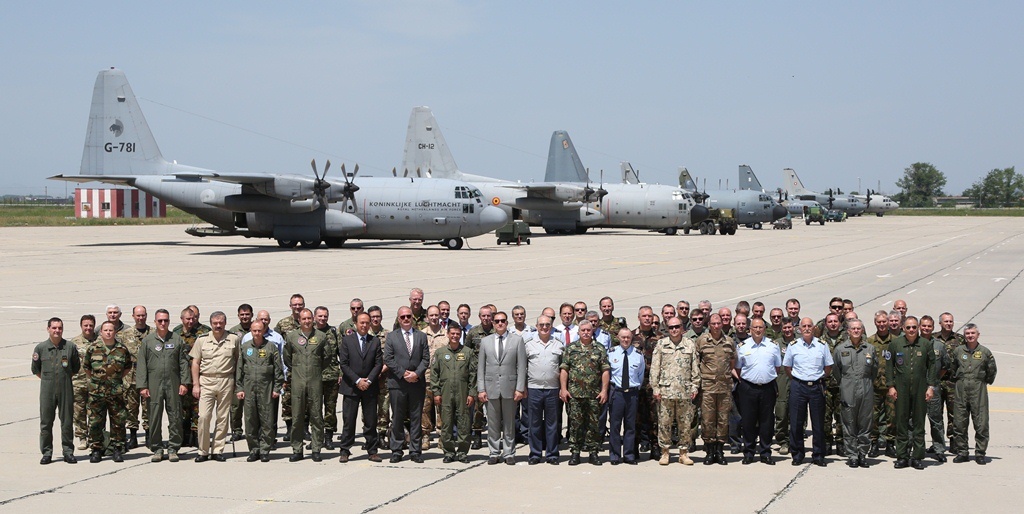 A Distinguished Visitors (DV) Day is being held today as part of the European Air Transport Training (EATT14) in Plovdiv, Bulgaria. The two-week event, coordinated by the European Defence Agency (EDA) in close cooperation with hosts Bulgaria and the European Air Transport Command (EATC), aims to increase interoperability in the air transport area.
EATT14 takes place between 15 - 27 June and is the only European multinational air transport training of its kind. It brings together 460+ participants, 19 crews, and 10 transport aircraft from 10 different countries.
EATT14: results so far
As of 24 June, more than 80 missions have taken place with over 130 flying hours. 100 paratroopers have been dropped alongside more the 32,000 KGs of cargo. The training objectives have been tailored to the needs of the different participating countries, with the missions developing on an increasing complexity basis. Training objectives include airdrops, low level flying, and night operations – with around 10 hours of night flights having already taken place. The overall objective of the training is to achieve a far reaching level of interoperability between tactical airlift users in the area of operations and training.
Challenging Conditions
The first week of training was disrupted by severe weather conditions, which made flying conditions difficult and which caused serious and even fatal flooding in other areas of Bulgaria. Laurent Donnet, the Deputy Director of the Exercise, commented: "The flying conditions in the first week presented significant challenges for training, I would like to thank the Bulgarian authorities for the flexibility and support they have provided under these circumstances. However, in operations we need to be able to react to challenging conditions and we need to be able to do so together, that is why training events like this are so important. It allows us to pool resources and share knowledge, meaning ultimately that we can work more effecitvely and more efficiently together."
Belgium, Bulgaria, Czech Republic, France, Germany, Italy, Lithuania, the Netherlands, Spain, and Norway have all sent transport aircraft, with Bulgaria and Greece supporting the event with fighters and a Greek AEW&C aircraft. As well as the participating countries, observers from Austria, Finland, Hungary, Portugal, Sweden, UK, USA, and the Heavy Airlift Wing based in Hungary also followed the training, with some of them indicating their intention of joining the exercise next year.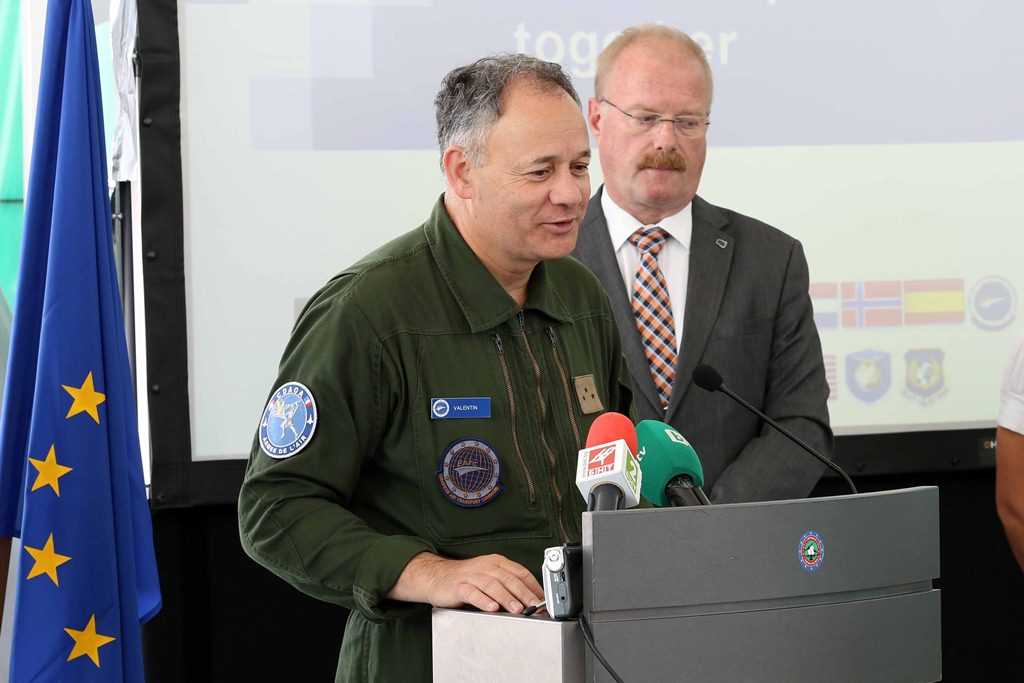 Background
The exercise takes places within the framework of the European Air Transport Fleet (EATF) partnership, which has been signed by 20 European countries in 2011. It aims to alleviate the existing airlift shortfall in the EU as well as to identify potential projects to optimise cooperation and coordination amongst air forces in the area of operations and training. EATT is just one event held within the EATF framework, it runs alongside an annual symposium - held in Athens this year - and the European Advanced Airlift Tactics Training Course (EAATTC), which will take place in Zaragoza for the first time in September 2014.
Find more views about EATT at our EATT 2014 picture gallery here.
Text: EDA
Picture: Pascal Ballinger, Martin Gesenhoff