A close look into EATC's management

Strategic thinking is about analyzing the major initiatives of a structure while looking ahead, but also its own resources and performance to reach a final/ultimate goal. It implies to identify the organization's mission, vision and objectives, develop policies and plans, e.g. ultimately resulting in projects and programs – management tools, which are all designed to successfully achieve the given or defined objectives. Finally, those management tools will be supplied with adequate resources so as to assist their performance.
As a consequence the EATC today is a hive of activity and its Commander, German Major General Christian Badia, is also travelling a lot in order to stay in touch with other institutions/structures of the military air transport (AT) - world.
Essential Leadership

However at the beginning of all strategic thinking is a need for two things: To have a broad overview of the status quo of a subject, and to be aware of the stakeholders' expectations.

A detailed and accurate overview is essential in order to find the right course of action; once this is achieved one can also think outside the box so as to achieve a broader knowledge of a subject. This circle starts all over again when the Commander e.g. visits units and structures outside the EATC. The subject is the military AT itself. Today he visits the Airbus D&S manufacturing plant at Sevilla. Standing near to the Final Assembly Line he may estimate the capabilities of the new A400M - and how it fits best into the EATC assigned fleet, that will rise in a few months up to roundabout 200 aircraft with the Spanish Air Force AT-aircraft joining EATC assets by Transfer of Authority. To widen his functional view he will also visit the A400M simulator and takes part at an A400M mission with one of the Airbus A400M test aircraft.
Stakeholders' expectations

The other pillar of strategic thinking is the stakeholders' expectation: Political and military leaders expect the EATC to embody a military institution that has the capacity to find optimal solutions for AT - and conduct missions from the strategic to the tactical level, both with regard to effective and efficient aspects.
These expectations go far beyond the initial mission given to the EATC. Indeed, the EATC is not only considered as an example or role model of the Pooling and Sharing (P&S) initiative in military AT assets, but its role is also to look far beyond and develop future ideas in the wide field of AT, think-tank for future military employment and possibly also a blueprint for other commands that would not only deal with AT but same conduct national assets out of one multinational corpus.
Tomorrow General Badia will meet the Italian Air Chief, and after that he will visit the MoD in Rome. Because tomorrow there may be another stakeholder more to seriously attend...

Words: Norbert Thomas
Pictures: Martin Gesenhoff, Airbus D&S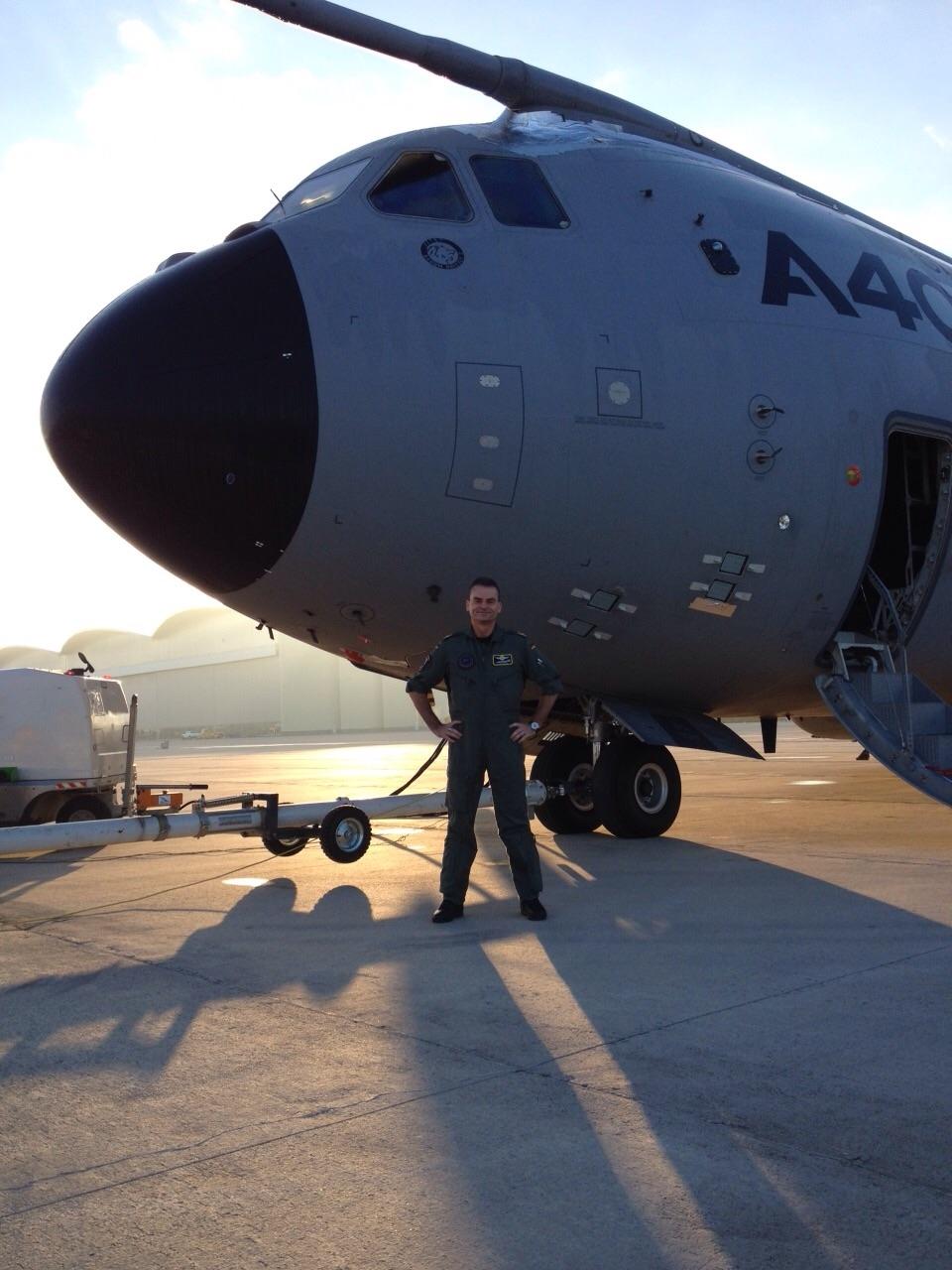 The Commander of the EATC in front of an Airbus D&S A400M test aircraft