Major General Pascal Valentin conducted his first visit to a transport wing in order to get an impression on the capabilities of the German Air Force Special Air Mission Wing.
Accompanied by the EATC Chief of Staff, Brigadier General Jörg Lebert, General Valentin arrived on Thursday at Cologne-Wahn to meet with Colonel Helmut Frietzsche, who is in lead of this specific wing, which provides AirMedEvac (AE), Air-to-Air Refueling (AAR) and of course Air Transport (AT).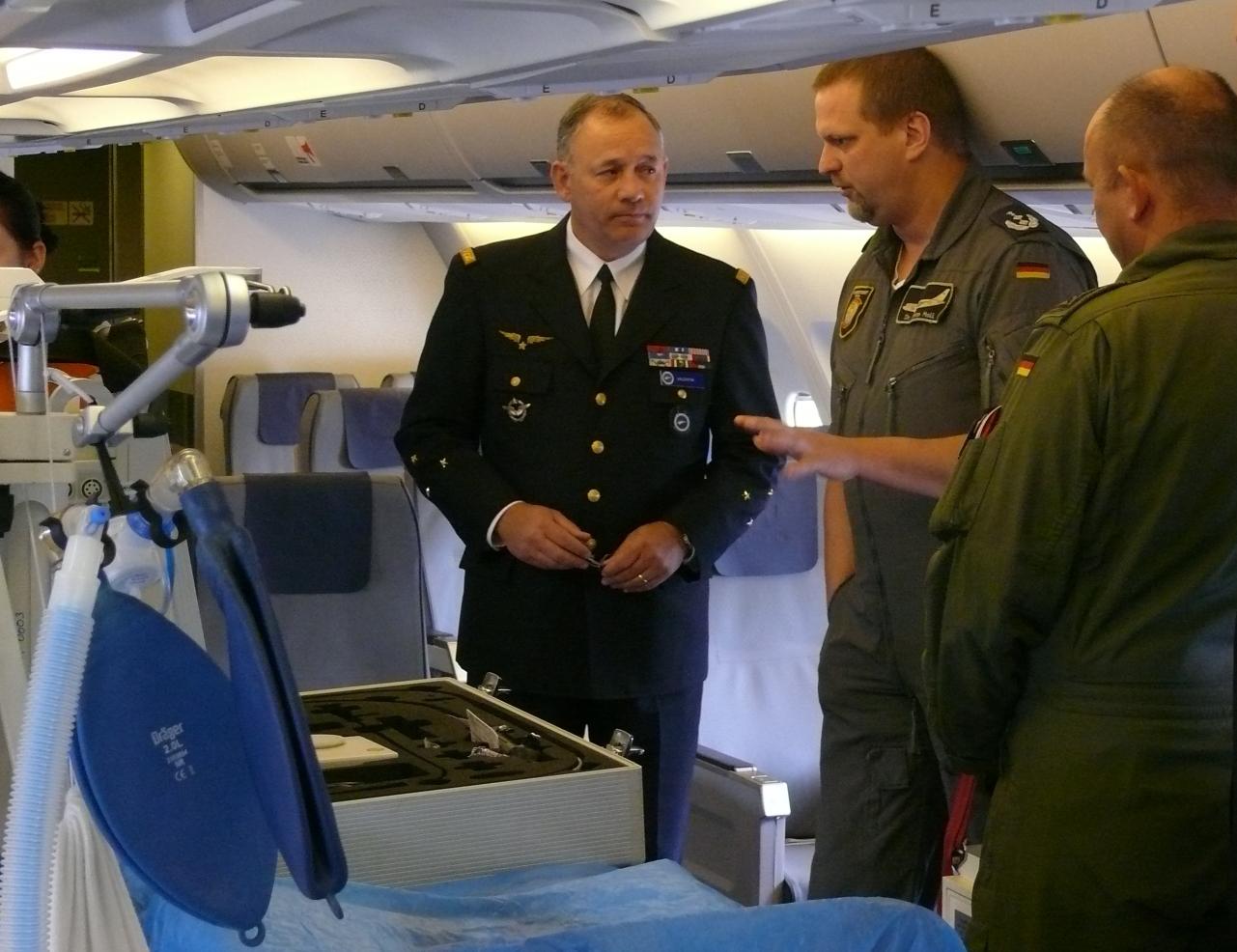 For the EATC the assigned aircrafts are of special importance: Beside the "wide fleet", which remains on national command and is focused on strategic- and VIP-transportation, the EATC uses the assigned "grey fleet" with one Airbus A310 PAX and four A310 MRTT. While the first Airbus A310 PAX flies twice a week to Usbekistan in order to transport troops to and from ISAF, the four MRTT are flexible in use for AT-, AAR- and AE-missions: By implementing a specific equipment the versatile MRTT-concept allows it to execute different missions on short notice.

Later the same day, General Valentin pays as well an introductive office call to the Commander of the German Air Force Command, Lieutenant General Peter Schelzig, who is - beside his national post - German Air Force respresentative of the quadronational MATRAC (Multinational Air Transport Committee), the steering Committee of the European Air Transport Command.