Belgian Defense Minister Steven Vandeput at EATC on 8 March 2016

On Tuesday 8 March 2016, EATC Commander Major General Christian Badia warmly welcomed Belgian Minister of Defense Steven Vandeput at the EATC premises in Eindhoven.

Minister Vandeput met with the Belgian contingent of the EATC. He was briefed by Belgian Senior National Representative to EATC Colonel Mike De Coninck, with whom he discussed EATC's core capabilities and achievements of the past 6 years, and most particularly Belgium's contribution to EATC. Along with the Netherlands, Germany and France, Belgium was one of the founding nations of the EATC in 2010. Since then, EATC has developed into the unique multinational command within Europe for military Air Transport, Air-to-Air Refuelling and Aeromedical Evacuation.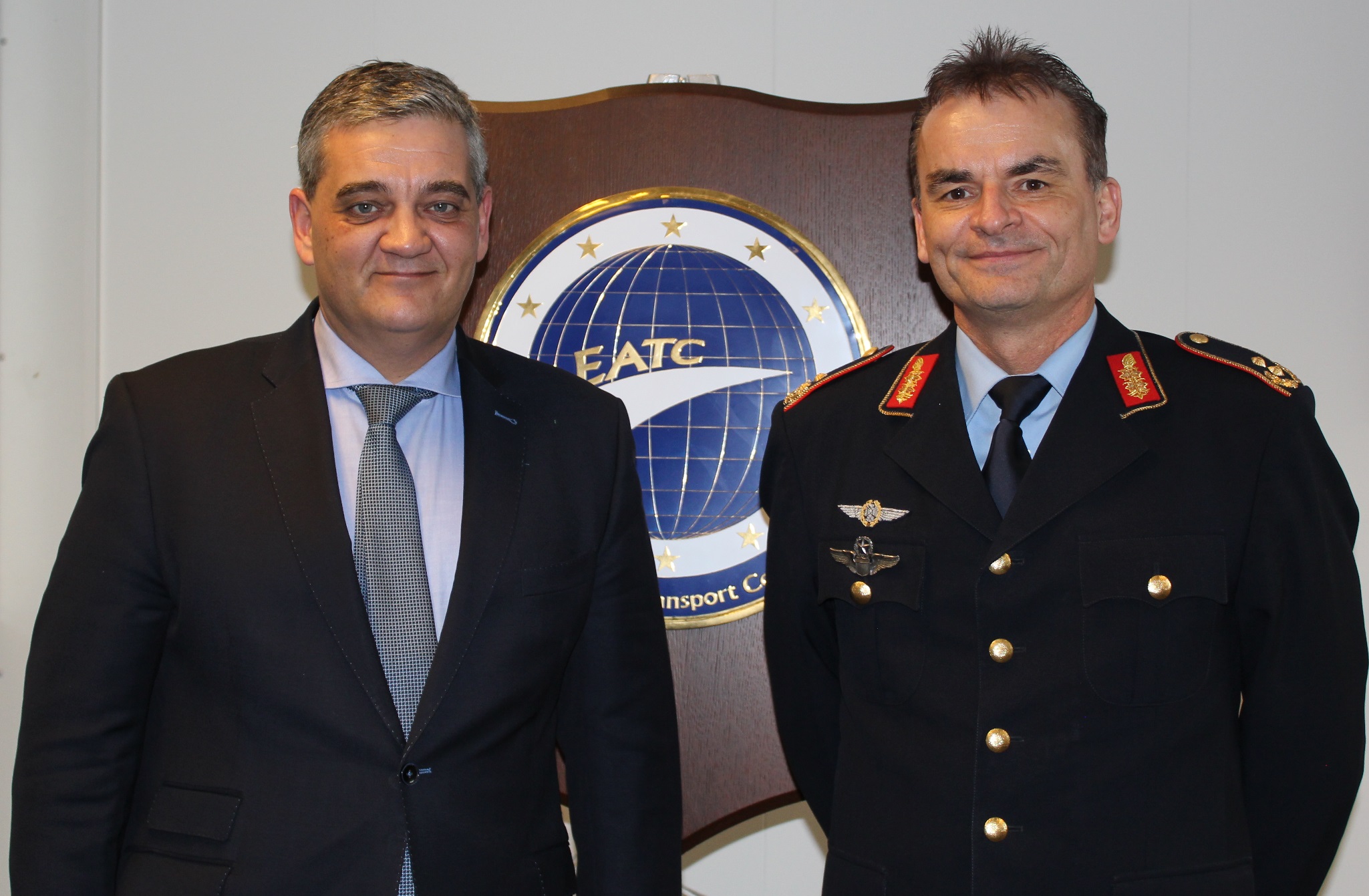 Picture: EATC