Maintenance and CATO (Combined Air Terminal Operations) are aeras where EATT is used as a test bed for developping common rules and regulations. That is why a multinational Maintenance Operations Centre (MOC) alongside a multinational Aircraft Cross-servicing training (ACS) are in place.
There are two major aspects regarding maintenance and CATO. First, it is to guarantee aircraft availability in compliance with the flight schedule to be able to load and unload cargo, and embark and disembark paratroopers without any delay for the missions (serviceability). The second aspect is the training: aircraft cross-servicing training and CATO training.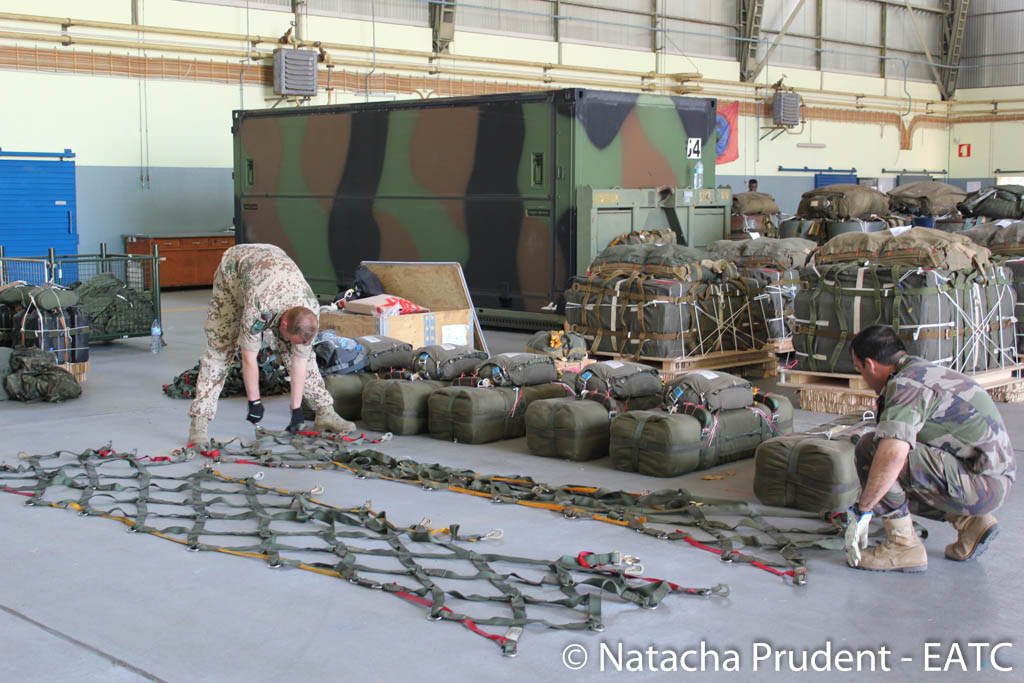 For an optimal implementation, a multinational Maintenance Operations Centre (MOC) has been set up for the first time in Plovdid, Bulgaria, during EATT 2014. With this initiative, the objective is to improve multinational cooperation, exchange technical knowledge and experience. Working towards more interoperability between the nations, EATT 2015 aims at consolidating the working maintenance related processes.
The MOC is led by EATC experts working with six maintenance representatives from different PNs (Belgium, the Netherlands, France, Germany, Italy, the United Kingdom and an observer from Finland) and the host nation, Portugal, who coordinate all maintenance activities, including aircraft cross-servicing, cross maintenance, exchange of spare-parts and pooling and sharing of ground support equipment (GSE).
The MOC is the neuralgic spot of EATT's maintenance detachments as well as of the operational cell. It manages to guarantee the effective unfolding of the training and its success while dealing with everyday's unplanned situation as well, such as breakdowns, delays, etc, in a multinational framework.
For example, fault isolation related to the air conditionning system on the Lithuanian C-27J Spartan has been conducted with the support of engineers from the Italian Air Force.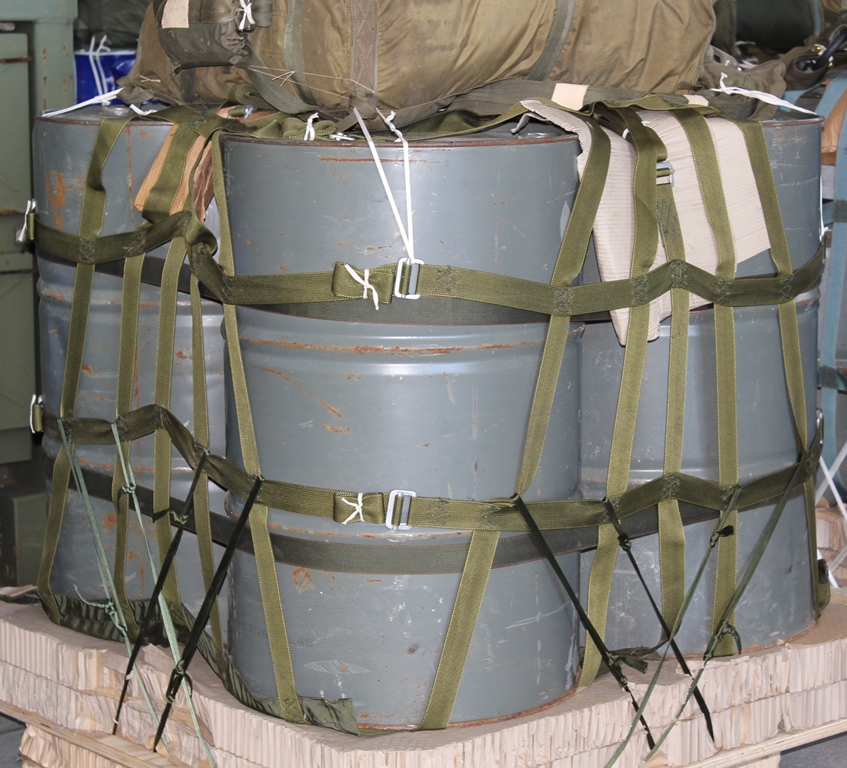 EATT 2015 was also the opportunity to try out the Project Arrangement Sharing of Spare Parts (PA SoSP) as regards exchange of spare parts. For instance, a Portuguese C-130 maintenance crew was able to provide spare parts to a Belgian C-130 for which parts were missing and hindering its repairing, and without which an entire week of training would have been lost.
Another crucial aspect is the pooling & sharing of GSE not only to reduce the logistical footprint and therefore to increase cost effectiveness of deployments. Thanks to the list of pooled GSE that was agreed among the different PNs during the panel meetings of last February in Eindhoven, equipment has been effectively shared during EATT. For instance, a Belgian fall protection system was used by French engineers to work on the wings of their C-130.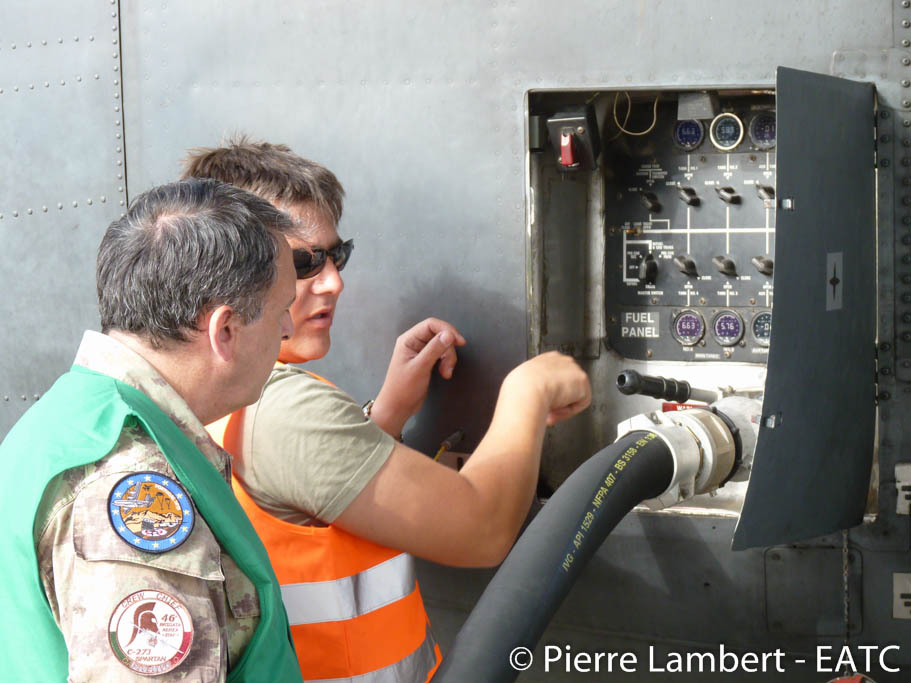 Organised by the EATC, the cross-servicing training involved the participation of six nations that provided either trainers or trainees: France, Germany, Italy, Romania, the Netherlands, and the United Kingdom. Each training was delivered on two different kinds of aircraft, as decided by the PNs; and at the end, trainees receive a certificate of attendance. The ultimate objective is to progress towards a certification for this training to improve interoperability in those areas.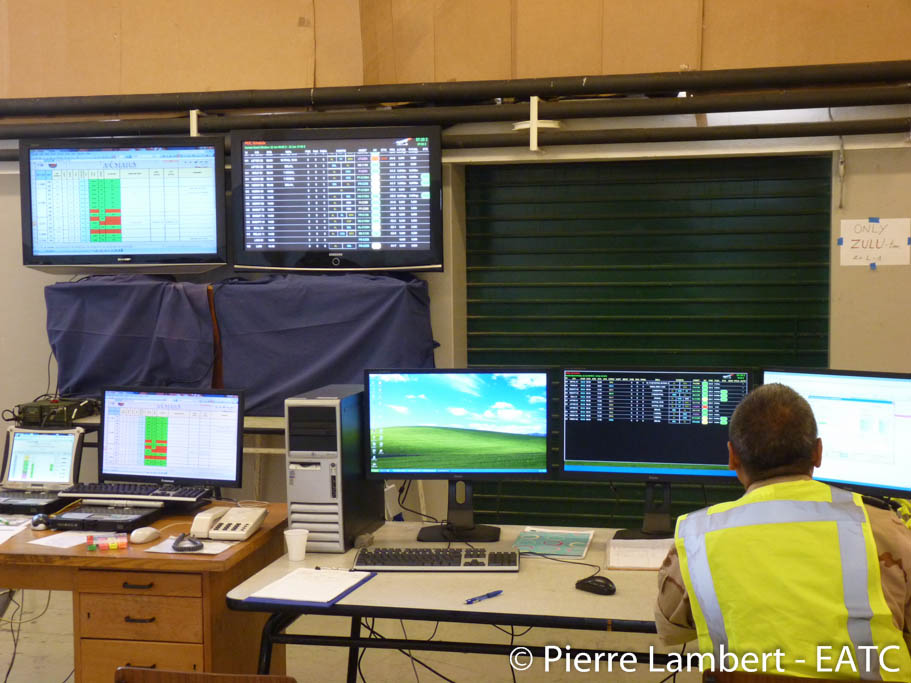 MOC coordinates all ground operations. When the aircraft is maintained, which means that it is declared serviceable, the Combined Air Terminal Operations (CATO) is contacted.
CATO is dealing with handling, passengers manifests and loading that is coordinated with the loadmaster. In parallel to CATO activities led by Portugal, EATT 2015 has also delivered a CATO training with academic courses alongside aircraft presentations and visits linked to all handling activities (PAX and cargo handling, vehicule preparation, etc.). Practical training has been performed as well. 14 trainees from the United Kingdom, France, Germany, Lithuania, Portugal benefited from this training.
CATO personnel has been working in close cooperation with paratroopers, loadmasters and Portuguese CATO, for which they mainly perfomed all para loads activites, especially cargo drop (CDS, PDS and bundles). As regards the redeployment, CATO trainees and the host nation are going to prepare the pallets and load the aircraft.
Futhermore, this was the opportunity to introduce and use EGOM forms (EATC Ground Operations Manual) developped in EATC, such as the vehicules forms, with a very positive feedback from both crews and trainees.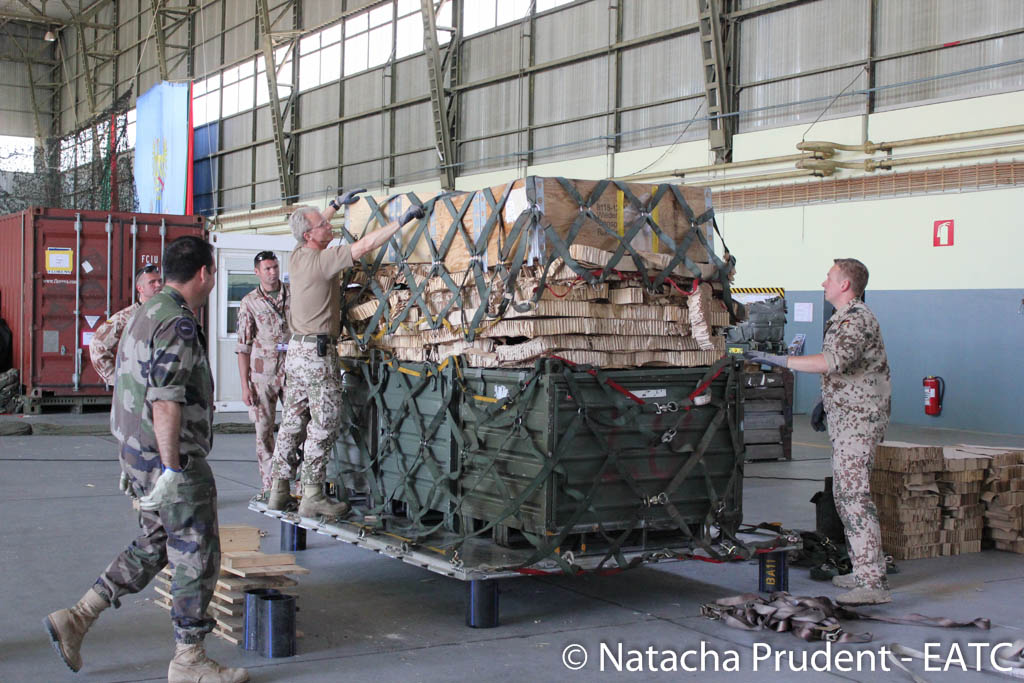 Through a multinational MOC, aircraft cross-servicing or cross-maintenance, pooling & sharing of GSE or with the exchange of spare parts between different nations, EATT 2015 has illustrated a successful international cooperation and enhanced interoperability in the maintenance area.
During the next few days, the EATC will keep you up to date on the events happening at EATT15. Please visit our EATT15 micro-site here.
Text: Natacha Prudent
Pictures: Natacha Prudent, Pierre Lambert, Pascal Ballinger