On Wednesday, April 23, 2014 the aviation industrial workshop at Clermont-Ferrand welcomed two giants of technology, one of the Air Force and the other one from the Army.
An unprecedented "rendezvous" between the A400M Atlas and an armored infantry combat vehicle (VBCI) was held on the tarmac of Clermont.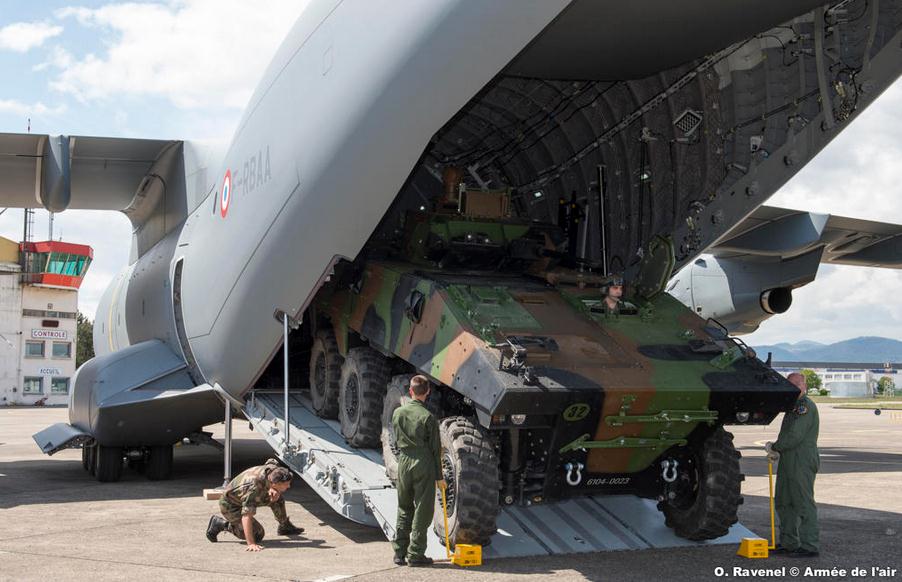 In fact, the process of experimentation of the Atlas, led by the military center of air experiences (centre d'expériences aéreiennes militaires CEAM) and the Multinational Entry Into Service Team (MEST) continues. Indeed, the objective of this day was to validate the boarding of a VBCI of the 92th Infantry Regiment in the cargo compartment of the MSN 7 "City of Orleans".
This experience was a full success: the crew was able to load the 29 tons heavy and 7.80 meters long armored vehicle in the 340 m3 large cargo compartment of the Atlas.
Another important step in the operational implementation of the Atlas in the first operational squadron of the French Air Force.
Read the original article in French language here.
Find more about EATC involvement in A400M matters here.