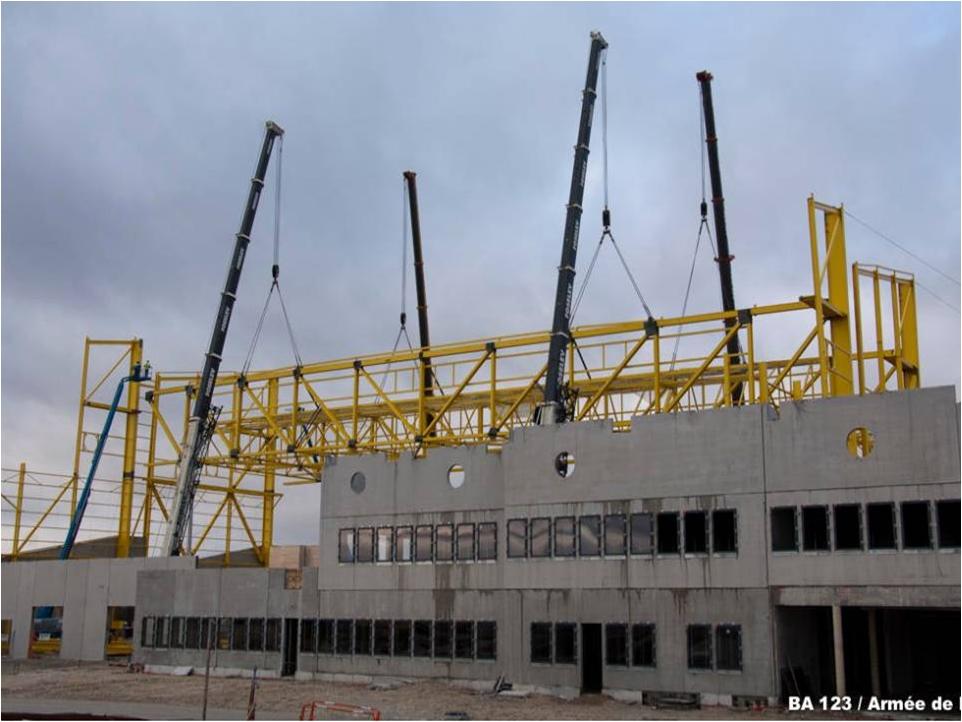 Ten months after laying the foundation stone by General Jean-Paul Paloméros, former Chief of Staff of the French Air Force, the building of the A400M training center was completed at Air Base 123 in Orleans-Bricy.
This building, designed in compliance with high environmental standards, will be equipped with the first A400M full flight simulator (FFS), which is planned to be delivered in April 2013 - in anticipation of the arrival of the first A400M scheduled for the second quartal of 2013.
In parallel, the ground technicians' training will start on 28th of January in Sevilla, whereas the pilot training will begin on 4th of February in Toulouse, moving to Sevilla afterwards.
Find more about the EATC impact on A400M training matters here
Find the original article in French language here
Text: SIRPA
Main picture shows the first A400M in military colours, published by Airbus Military
Addtional Picture: Armee de l'air