The first A400M training centre for flight crews recently started operating at the Multinational Entry into Service Team (MEST).
Since April 1st, the first two pilots under training started their type rating A400M at the training centre located at the French Air Force Base BA 123 at Orleans.
The brand new training centre, first A400M centre of expertise at European level, is equipped with the best and newest training devices available.
For both pilots, this training is seen as a new challenge and a new experience in their already challenging career.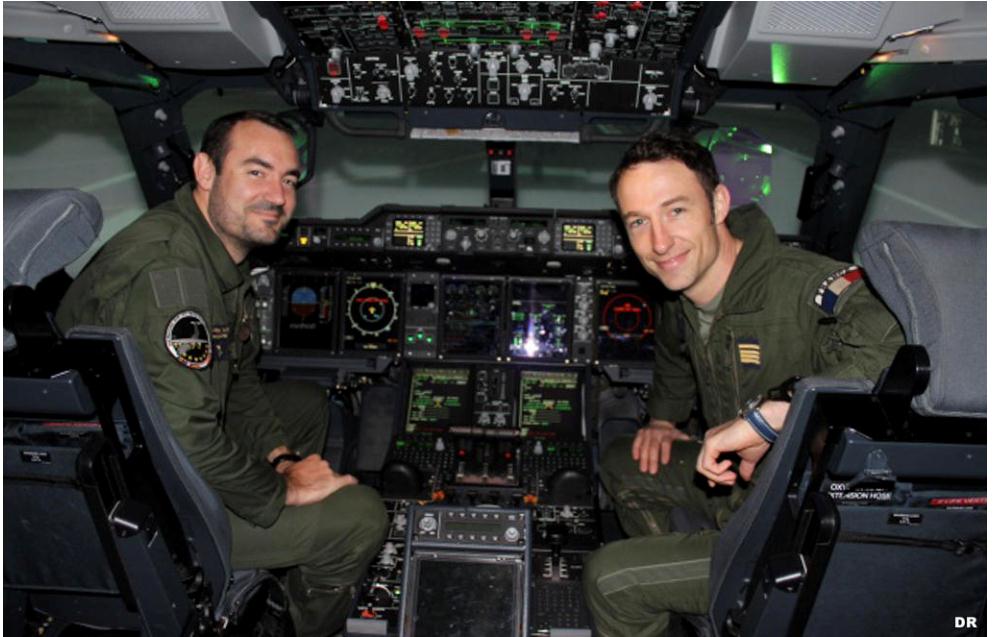 The training is divided into three phases:
During the first part, the pilots will get an overview of the various A400M aircraft systems, followed by a brief familiarization with the A400M cockpit.
Then, the aircraft systems are studied in detail and the new A400M flight procedures are taught step by step.
Finally, a series of full flight simulator sessions completes the training.
In accordance with the Technical Arrangement document signed on 30th September 2013 covering the French and German bilateral A400M training cooperation, the A400M training centre will, in the near future, also train the German A400M flight crews.
Other countries, as Belgium and Luxembourg, are actually investigating if they also might profit of the experience from this first A400M training centre for flight crews.
Find more about EATC involvement in A400M matters here.
Find the original text in French language here.
Pictures: Armée de l'Air