EATC's 10th anniversary is cause for celebration! It is also the occasion to reaffirm our willingness to serve our member nations in the whole spectrum of air mobility and to be the leader in Europe.
We are still a young organisation but we are the sole operational reality for effective pooling and sharing of air assets. For 10 years we have been living this concept on a day by day basis, together with our nations. We have demonstrated over these years that the establishment of EATC in September 2010 was the right decision.

EATC is definitely a major player in air mobility in Europe. According to our core business, we successfully identify, develop and implement opportunities to share capabilities and improve interoperability. Doing so, we also enable our forces to relinquish costly air transport solutions while being more operational, effective and flexible. Our multinational trainings are the basis for nations to run operations together effectively.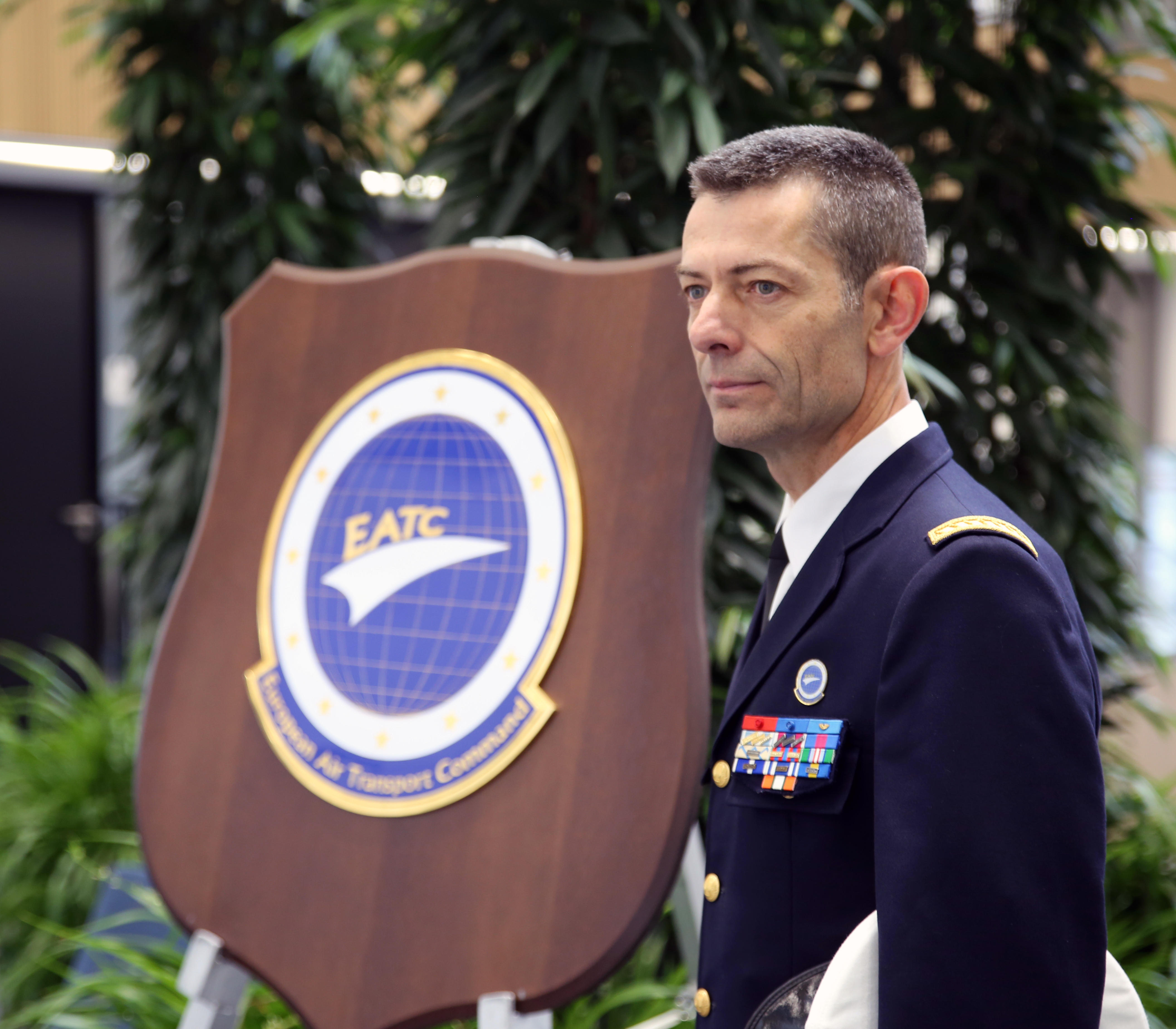 New outlooks and challenges are arising and the opportunity is given to our nations to renew and even raise their ambition with EATC. The ramping up of new generation aircraft and multinational units opens up advanced ways of operating. EATC will integrate these with a structured approach into the existing processes. We will also consolidate our shuttle system anticipating the needs from our nations and sustain their theatre of operations abroad. Our aim is to provide continuously rapid response and reliable command and control.
The need to act together and to become interoperable is key. EATC will embrace initiatives with partner nations and organisations such as upcoming projects of multinational units. Together we will identify the requirements, the opportunities and the best solutions.
I remember well when I entered the EATC headquarters for the first time in 2018, I was fascinated by this extraordinary building connecting the staff through open space and transparency. The convergence of the expertise, the enthusiasm and the commitment of the people is there to energise the air mobility in Europe and the aircraft named EATC.

Today I want to credit the over 600 experts who since 2010 worked or are still working at EATC. They have served as the foundation of EATC's culture shared by a military air transport community. I am proud of all of them, of their professionalism, their generosity and their passion.
EATC has driven air mobility in the past ten years. We will do so in future, with the trust and confidence of our nations, with the commitment of our people and with the willingness to go beyond.
Happy Birthday, EATC!